Microsoft may pick iPad for first release of Fondleslab Office™
Windows version could arrive after iOS launch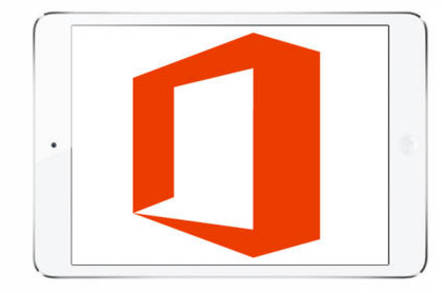 The first tablet-optimized versions of Microsoft Office could debut on the iPad, if a recent report holds true.
Veteran Microsoft correspondent Mary Jo Foley cites company sources when reporting that the first Windows 8 tablet build of Office, dubbed "Gemini", is now on pace to arrive on the market after the company releases Office for the iPad.
Microsoft gave word of a tablet-ready version of Office for iOS last year, confirming that it would work on a native application to go along with the iPhone Office Apps and the Office 365 service which currently runs on iPads.
At the time of those releases, then-CEO Steve Ballmer told the Apple fanbois that, as usual, they would have to wait a few months until after the Windows version shipped and the company put Office on its own tablet platforms.
According to Foley, however, the company has since had a change of heart. With Ballmer now having ridden off into the Redmond sunset, Microsoft's executives have changed their minds and could allow Office on iOS to be released as soon as it is ready.
Should that accomplishment occur before the Office for Windows 8 build is finished – something Foley claims is quite likely – Apple users could be in the rare position of getting a major software release from Microsoft before it reaches their Windows counterparts.
In the meantime, tablet users on iOS, Windows 8, and Android would all rely on the browser-based Office 365 apps.
Apple currently offers iPad users a productivity bundle of its own iWork suite as part of the tablet's basic iOS software package.
Though Apple is usually hesitant to push software that directly competes with its in-house products, Office has been a mainstay on Apple platforms for a coon's age – especially since Steve Jobs and Bill Gates reconciled matters between the two companies in the late 1990s. ®
Sponsored: Minds Mastering Machines - Call for papers now open