US Senate bill would mandate 'kill switch' on all smartphones
Smartphone Theft Prevention Act aims to curb rising crime wave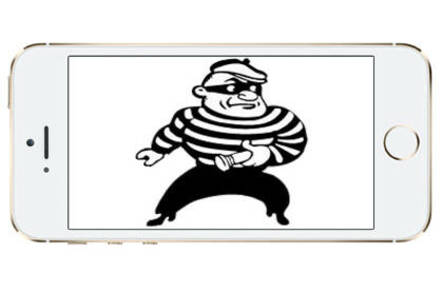 All mobile phones sold in the US will have to include free software that can remotely wipe and disable the device if it is stolen, should a new bill introduced in the Senate becomes law.
"Cell phone theft has become a big business for thieves looking to cash in on these devices and any valuable information they contain, costing consumers more than $30 billion every year and endangering countless theft victims," said Senator Amy Klobuchar (D-MN) in a statement.
"This legislation will help eliminate the incentives for criminals to target smartphones by empowering victims to take steps to keep their information private, protect their identity and finances, and render the phone inoperable to the thieves."
Phone thefts now account for a third of reported crimes, and in cities such as San Francisco and New York that figure rises to over 50 per cent. State officials in both cities started the "Secure our Smartphones" (SOS) initiative pushing for such a change last year, and California is currently mulling state legislation to enforce the security measure.
The CTIA, formerly the Wireless Association, which represents the mobile network carriers, opposes such legislation and is pushing for a database of phones that would help the police track stolen hardware. But SOS promoters have accused the providers of not wanting to lose revenue from phone insurance and the sale of replacement handsets, and the campaigning group welcomed the news of legislation.
"Smartphones have infiltrated virtually every aspect of our daily lives, but there's nothing smart about devices that attract violent crime when the technology to end this epidemic is readily available," said San Francisco District Attorney George Gascón. "The industry is profiting at the expense and safety of wireless consumers everywhere."
The bill doesn't specify exactly how the kill switch would be operated, or who would pay for it. Samsung is already bundling LoJack software on some of its handsets for the purpose, and iOS 7 users have an Activation Lock feature that's SOS-approved.
"For the past eight months, the Secure Our Smartphone Initiative has been challenging carriers and manufacturers to install technology to end the epidemic of violent smartphone thefts plaguing our communities," said New York State Attorney General Eric Schneiderman.
"I applaud Senator Klobuchar for taking the lead in introducing federal legislation that would require the industry to stop dragging its feet and join us in protecting consumers," Schneiderman said. "Senator Klobuchar's bold action to change the way the smartphone industry does business will help make our communities safer and help save lives." ®