NetApp shows off tech specs of FAS array BIZ BEAST
It's the scale-out, stupid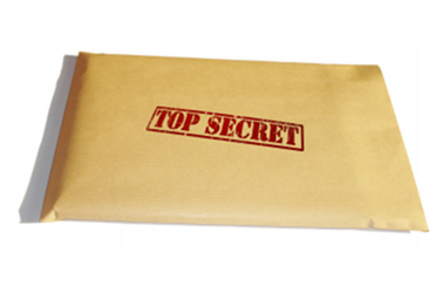 NetApp's coming FAS8000 is a mid-range array designed for scale-out clustering, with the latter becoming as important if not more important to the firm than having bigger-than-FAS6000 boxes in its product range.
Ahead of its launch we managed to get a look at the product's datasheet. It sets the scene by saying: "Traditional requirements such as storage uptime, scalability, and cost efficiency are still critical, but so are factors such as cloud integration, unified support for SAN and NAS, and simplified data mining for competitive advantage."
Natch, NatApp says the FAS8000 has a unified scale-out architecture which is ideal for this. But FAS and data mining? Looks interesting.
The FAS8000 is said to "deliver 2x the price/performance of the previous generation." We're assuming that's the FAS3000 products. This FAS8000 "can scale up - by adding capacity, adding flash acceleration, and upgrading controllers - and scale-out. A single cluster can grow up to 24 nodes and 57PB of capacity with ease."

FA 8000 controllers.
There are three models:
FAS8020 with maximum raw capacity of 1,920TB and 480 drives,
FAS8040 with up to 720 drives and 2,880TB and
FAS8060 to 4,800TB using 1,200 drives.
The 8020 has a 3U controller box with the other two requiring a 6U enclosure.
According to the vendor, the FAS8000 features:
latest multicore X86 CPU;
8 or 16GB of NVRAM, with persistent write logs, to accelerate and optimise writes;
integrated unified target adapter (UTA2) ports which support 16Gb Fibre Channel, 10GbE, or FCoE;
FC, FCoE, iSCSI, NFS, pNFS, CIFS/SMB, HTTP, and FTP storage protocol support;
2U and 4U drive shelves for 24 x 2.5-inch drives and 24 or 48 x 3.5-inch drives; and
"five-nines" uptime and non-disruptive operations.
There can be up to 24 NAS cluster nodes or 8 SAN cluster nodes, with cluster nodes being single storage controllers configured in high-availability pairs. The cluster interconnect is dual 10GbitE on the FAS8020 and dual or quad 10GbitE on the FAS8040 and 8060.
The FAS8000 has FlexArray virtualisation software that corrals EMC, Hitachi, and NetApp's E-Series arrays into the ONTAP environment. Searching for the term FlexArray gets you nowhere on NetApp's website. It sounds like V-Series functionality is included in the version of ONTAP for the FAS6000. The datasheet says it features "full storage virtualisation for existing arrays connected to FAS8000 systems".
NetApp says: "In hybrid FAS8000 configurations, flash functions as a self-managing virtual storage tier with up to 18TB of flash per HA pair and 216TB per cluster. Hot data is automatically promoted to flash in real time." All-flash configurations are possible.
Supported configurations are:
Cluster Configurations

single-node cluster,
two-node switchless cluster,
two-node switched cluster and
clusters of HA pairs

7-Mode Configurations

single controller and
active-active controller with controller failover and multipath HA storage

MetroCluster Configurations

active-active controller with stretch (nonswitch) MetroCluster and
active-active controller with fabric-attached (switched) MetroCluster.
Included software and features are:
Efficiency: FlexVol, deduplication, compression and thin provisioning
Availability: MetroCluster, multipath I/O, and MultiStore
Data protection: RAID-DP, Snapshot, and Open Systems SnapVault
Performance: FlexCache and FlexShare
Management: Workflow Automation, System Manager, and Unified Manager
Some of these are for 7-mode configs only.
Optional software is shown in the diagram: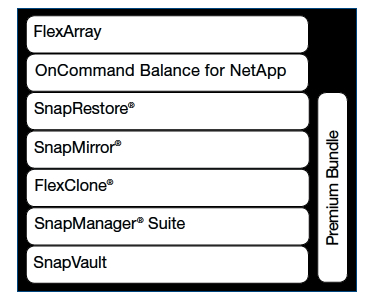 FAS8000 optional software.
OnCommand Balance is "advanced analytics for physical and virtual environments." It is performance optimisation for virtual infrastructure running on FAS storage.
The data sheet states: "Advanced service analytics software prevents issues from becoming outages. Risk signatures are constantly monitored, and your administrators and/or NetApp service staff are alerted to proactively address issues that might affect operations."
There isn't any mention of data-mining technology, so any ideas we had of NetApp including general data analytic capabilities in the FAS8000 just went down in flames.
If the FAS3000 is superseded by the FAS8000 then we might expect the FAS2000s to be followed by a future FAS4000 and the FAS6000s to be followed by a "FAS1000" - and that's us taking a stab at the nomenclature. ®
Sponsored: Detecting cyber attacks as a small to medium business