Google moves to silence critics - whips out EC search settlement deal
Claims 'significant' concessions agreed in 93-page whopper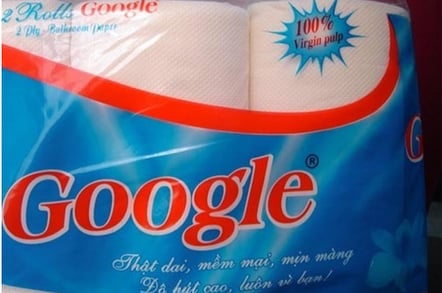 Google has gone public with details of its revised search biz settlement offer, after it successfully bagged a deal from Brussels' competition chief last week - despite disappointment from rivals in the case who had pushed for tough sanctions.
In a blog post today, the ad giant's general counsel Kent Walker said that Google was "glad" to have reached an agreement with Joaquin Almunia, following "three rounds of negotiations and significant concessions".
The company is clearly attempting to silence critics, including senior officials within the EC, in the hope of preventing the settlement deal from being delayed.
Walker - in a swipe against Google's rivals who have ultimately failed to secure another market test of the latest offer submitted to Almunia - noted that "unusually" Mountain View's rehashed concessions had been scrutinised twice by complainants and competitors.
"In response to their feedback, we made two rounds of significant further changes to our initial proposals," Google's top legal man said. "Today, to ensure that everyone understands the wide-ranging nature of this settlement, we are taking the (again unusual) step of publishing the full text of the agreement [93-page PDF]."
He added:
While this process has been challenging, we are pleased to have a resolution of these issues and look forward to a continued focus on providing new generations of great services for our users.
®
Sponsored: Webcast: Why you need managed detection and response