Treasure hunters dig up LOST RELIC of dead Steve Jobs
Time capsule reveals collectible from ancient Apple history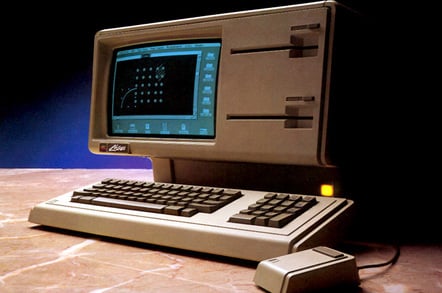 A team of researchers have unearthed a time capsule containing an early Apple mouse that once belonged to Steve Jobs.
A television crew filming a program for the National Geographic Channel tracked and unearthed the capsule, which was originally buried outside of Aspen, Colorado in 1983. Among the contents pulled from the capsule by the crew was a mouse from an Apple Lisa system.
The "Aspen mouse" is considered of particular interest as it was donated by Steve Jobs himself for a capsule assembled at the International Design Conference in Aspen. Jobs gave a presentation on the future of technology during the conference and later turned over the mouse from the demonstration system to be buried along with other artifacts.
In a video distributed by Cnet, the hosts of the program Diggers can be seen pulling the peripheral from the capsule in a plastic bag, playing up for the cameras their discovery of the "long lost mouse of Steve Jobs."
Lost Steve Jobs mouse found after 30 years
The Lisa, introduced in 1983, was among the first commercial computers to feature a mouse. The rectangular peripheral sported a single button and connected to the all-in-one desktop system via a serial port–like interface.
Famously named for Jobs' first child, the Lisa was at the time regarded as a major flop. Hamstrung by its high costs and software which strained the limits of the hardware available in the day, the project was quickly overshadowed by the Macintosh and was eventually killed off, its casing and hardware re-purposed for the one-off "Macintosh XL" line.
Though a commercial flop, however, the Lisa has come to be regarded as ahead of its time in many respects, having introduced features that would not appear in either Windows or Mac OS for several years, such as protected memory and preemptive multitasking.
No word was given on the fate of the unearthed mouse. Though rare, Lisa systems are still in circulation amongst collectors and units are housed in collections at both the Smithsonian and the Computer History Museum. ®