Fibre Channel Industry Association extends roadmap to 128G bps
Who's a legacy protocol now, Ethernet?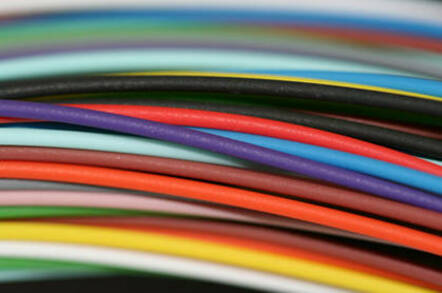 It's all about speed: the industry association behind Fibre Channel has laid out its acceleration timeline, with 32G bps 128G bps now nailed to the calendar.
The Fibre Channel Industry Association has set down its Gen 6 standard, and its timeline puts shipment of kit following the spec at 2016.
The basic channel in the specification is 32G bps, which is specified to deliver 6,400 megabytes/second throughput, full duplex. To get 128G bps, four 32G bps links – each consisting of a fibre pair and its associated transmitters and receivers – are bonded together.
The 128G bps spec would deliver 25,600 megabytes/second throughput.
Other key additions to the specification listed by the FCIA are:
Forward error correction, to improve link reliability and recovery from bit errors.
Better energy efficiency, achieved by letting the optical connectors enter a "nap" mode very quickly (multiple times per second).
Full backwards compatibility to current 8 GFC and 16 GFC networks.
Vendors are already adding their own announcements to the FCIA's, with Brocade saying it will ship products to the 2016 timetable, and Qlogic promising 32 GFC kit in 2015. With 100G bps Fibre Channel over Ethernet kit becoming available, it's feasible that with a standard on the table, vendors might be inspired to try and get kit out the door faster. ®
Sponsored: Becoming a Pragmatic Security Leader