Cops cuff 5 suspects after Silk Road copycat secret drug souk bust
Utopia shut down by Dutch and German police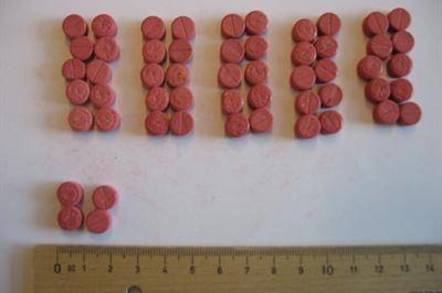 Five alleged drug dealers - who used a concealed website called Utopia to sell their illegal wares - have been arrested by Dutch and German police.
The website was seized by cops working on Operation Commodore, Netherlands' public prosecutions service said in a statement on Wednesday.
Utopia, a copycat of Silk Road that was shut down by the FBI in October 2013, had touted drugs, guns and stolen credit cards, among other illegal goods.
The online black market routed its network traffic through the Tor service, which is suppose to make it easier for users to cover their tracks and work anonymously.
But police are clearly cracking down on such activity, as the recent Silk Road seizure showed.
Utopia was only live for nine days before cops intervened. It now carries a "business card" from Dutch police who tell would-be punters that the site has been kicked offline.
"This hidden service has been seized," it now says.
The Dutch prosecution service said that it had arrested two male suspects from Enschede in the Netherlands, aged 30 and 31, who were allegedly the operators behind Black Market Reloaded - another site, hidden via Tor, that was shutdown by cops late last year.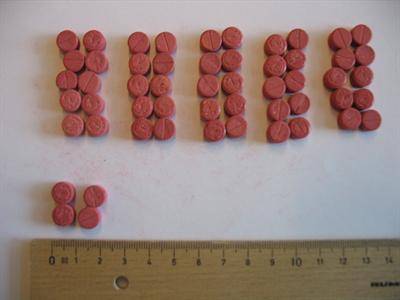 Dutch cops released images of some of the illegal bounty they seized
A 29-year-old man from Utrecht, accused of having involvement in other hidden online drugs bazaars including Utopia, was also manacled by Dutch police.
They added that a 46-year-old Dutch suspect has been re-arrested. He was nicked by cops in October 2013 when he was stopped on his way to Germany for allegedly carrying 1.5kg of hashish, more than 40g of cocaine, 3kg of amphetamines and about 1.5kg of ecstasy.
He was taken in by police on suspicion of attempting to incite murder and illegally trading over the internet.
German cops also cuffed a 21-year-old suspect on drugs and firearms trafficking charges in Bad Nauheim as part of the same operation.
The men were flushed out by undercover police who bought illegal goods including cocaine and guns from Utopia. A subsequent search of the suspects' homes led to the seizure of computers, memory sticks and 900 Bitcoins with a market value of around £363,000.
The virtual currency is used by some buyers who try to conceal their naughty habits online. ®