Judge: Odds of bankrupt Lightsquared sorting itself out are 'zero'
'Consensual' re-org plan probably won't get shareholder approval, reckons beak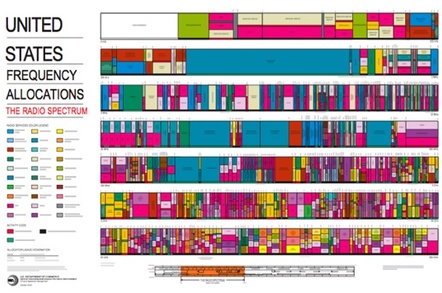 Bankrupt wireless company LightSquared is hoping to submit a restructuring plan that its creditors can agree with by this Friday, although the judge in the bankruptcy case thinks it's unlikely the firm will get everybody on board.
In a hearing yesterday, LightSquared's attorney said the company was aiming to file a reorganisation plan that's supported by its creditors this week, with a view to exiting bankruptcy by the end of March, Reuters reported.
But Judge Shelley Chapman wasn't convinced that the company could do it, since there are three competing proposals on how to reshape the firm.
"The likelihood of there being something consensual by Friday seems to be zero," she said.
LightSquared is in a tangled position since one of its major shareholders is an investment vehicle run by Charles Ergen, chair of one of the company's would-be rivals Dish Network. The vehicle owns so much LightSquared debt that any plan it doesn't sign off on will be effectively blocked.
LightSquared has accused Ergen, in a separate lawsuit, of buying up the debt so he could set up a takeover of the company by Dish.
Dish has already made a $2.2bn offer for LightSquared's spectrum, although it has since withdrawn the offer. Ergen has claimed that the debt purchases are his own personal investment.
LightSquared went bankrupt in 2012 after the Federal Communications Commission revoked its licence to build a huge new wireless network, saying the proposed network could interfere with GPS systems. LightSquared's plan had been to turn unused satellite-phone spectrum into a new 4G network after getting the spectrum on the cheap. ®