Elitist approach still paying off for Apple in mobile market
Android and iOS get 95% of market with differing strategies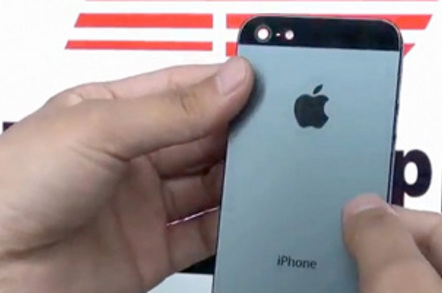 Android and iOS increased their domination of the smartphone market in 2013, with over 95 per cent of all sales in what proved to be the industry's first billion-unit shipment year, according to the latest research.
According to analyst house IDC, Android was able to extend its lead in the space by claiming 78.1 per cent of all smartphones shipped. Android vendors shifted 161.1 million handsets in the fourth quarter alone, an increase of almost 40 per cent on the year.
Apple, meanwhile, saw its share of the market drop despite an overall rise in shipments. iOS devices accounted for 17.6 per cent of the market, down from 20.9 per cent in the fourth quarter of 2012. Still, overall shipments of iPhones were up 6.7 per cent on the year.
The company said that iOS and Android devices accounted for 93.8 per cent of all shipments on the year, culminating with a fourth quarter that saw the two brands claim 95.7 per cent of the market. In its first billion unit year, smartphone shipments grew by 39.2 per cent over 2012's high mark of 725.3 million handsets shipped.
"What stands out are the different routes Android and Apple took to meet this demand," said IDC research manager Ramon Llamas.
"Android relied on its long list of OEM partners, a broad and deep collection of devices, and price points that appealed to nearly every market segment. Apple's iOS, on the other hand, relied on nearly the opposite approach: a limited selection of Apple-only devices, whose prices trended higher than most."
"Despite these differences, both platforms found a warm reception to their respective user experiences and selection of mobile applications."
Meanwhile, Windows Phone continues to slowly gain ground. The Nokia-backed platform posted a growing, if not yet significant, share of the market by shipping 3.0 per cent of the market, up from 2.6 per cent, with 8.8 million handsets sold.
BlackBerry, meanwhile, continues its spiraled path towards the drain with shipments down 77 per cent on the year. Market share shrank from an already miniscule 3.2 per cent to just 0.6 per cent of all smartphones sold. ®