Microsoft throws open Excel-based biz data tools to world+dog
Slice and dice data with cloudy subscription tools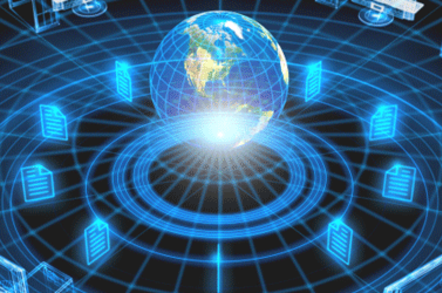 Following a trial program with select customers that lasted nearly half a year, Microsoft has announced general availability of Power BI for Office 365, its Excel-based business intelligence toolkit.
"Today business intelligence is only used by a fraction of the people that could derive value from it," Microsoft corporate veep Quentin Clark said in a blog post. "What we all need is modernized business intelligence which will help everyone get the information they need to understand their job or personal life better."
Microsoft debuted the tools it's collectively calling Power BI at its Worldwide Partner Conference last July and launched a preview program shortly thereafter, but says it has been continually adding new features ever since.
The system provides a variety of ways for businesses to slice and dice data, both from internal sources and from data sets that Microsoft has culled from the web.
For example, the Power Query tool makes it possible to import data from the web, Excel, Windows Azure, databases, and even non-traditional sources such as Active Directory and Hadoop. Power View helps users manipulate their data and compile it into graphs. And the Power Map tool allows users to visualize data by mapping it to geospatial information from Bing Maps.
The tools use Excel 2013 as their front end, but Power BI also offers specialized, hosted websites called "BI workspaces" where users can maintain collaborative running reports of their data. These sites can be configured to either refresh upon demand or on a scheduled basis.
Natural language query capabilities built into these sites also make it possible for users to ask questions in a plain, search-engine-like way, and view graphs that are automatically generated from the available data.
In addition, Microsoft has made available mobile apps for viewing Power BI data on Windows devices, and it says it plans to offer support for "other widely adopted platforms" – which we suspect means Android and iOS, and probably OS X, too – at a later date.
Power BI for Office 365 is available now in a free trial that grants 25 user licenses for 30 days. How much the service costs otherwise depends on how many Power BI components customers need.
Customers with existing subscriptions to certain enterprise Office 365 plans can get Power BI for $33 per user per month, which Microsoft has discounted to $20 per user per month through June 30.
Customers who already have Excel 2013 can get the BI tools for $40 per user per month, while those who need the whole shebang – including a subscription to Office 365 ProPlus, which bundles the full Office suite of desktop applications – must pay $52 per user per month. ®