Cut-price Linode competitor spins up Singapore bit barn
New Equinix colo space gives DigitalOcean global coverage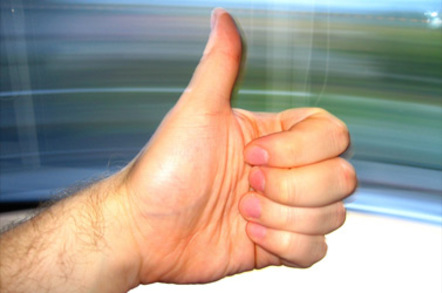 Scrappy cloud provider DigitalOcean has started selling cloud servers out of a Singapore data center, giving the cut-price Linode competitor a globe-spanning service.
The new facility will sit alongside existing data centers in New York, San Francisco, and Amsterdam, the company announced on Tuesday.
What sets DigitalOcean apart from other cloud providers are the relatively low prices of its gear, the all-SSD servers it rents, and the use of KVM virtualization.
Prices for its servers start at $5 per month for a one core, 512MB instance with 20GB of attached SSD disk storage and 1TB of transfer bandwidth.
The company's main competitor is Linode, whose servers weigh in at roughly double the price, but with arguably worse performance based on testing by developers.
Beyond that, DigitalOcean represents a cheap option for developers who have looked at larger clouds as well.
Its most popular option of 1GB memory, 1 core, 30GB storage, and 2TB data transfer costs $0.015 per hour – a bargain when compared to $0.04 per hour for an equivalent system from Rackspace with less storage and bandwidth, or from around $0.059 for a "g1-small" instance from Google Compute Engine with more memory but less storage. The new DigitalOcean facility is inside one of Equinix's two Singapore data centers, both of which have access to some 190 network service providers.
DigitalOcean's servers are backed by a 99.99 per cent uptime service-level agreement.
The company is funded by venture capitalists and is a little under two years old. One point of weakness compared to larger providers is a lack of integrated object storage, and no in-house content-distribution network – technologies that DigitalOcean has said it plans to introduce.
As for performance, the cloud has mostly done well, save for a blip in the summer of last year when it had to temporarily halt sign-ups when miners of a Bitcoin-like cryptocurrency named "Primecoin" took advantage of a special offer and ate up the company's cycles in pursuit of ephemeral gold.
"In the last three months I've been using them I've not had any speed or down-time issues," wrote a developer last year. ®
Sponsored: Detecting cyber attacks as a small to medium business