RISE of the MACHINES and Bitcoin: Bill Gates' Reddit tech predictions
Chief Microsoftie's AMA sesh details new job, nuke ambitions and his private jet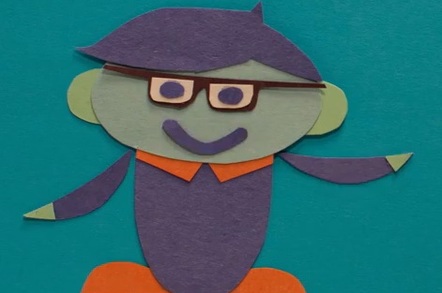 Bill Gates has engaged in a Q&A on Reddit to dispel some of the myths about himself and to ask for the internet community's help in spreading the truth about US foreign aid.
"That's the biggest myth about me: this idea that I'm the biggest philanthropist," he said in a video presentation. "I'm not sacrificing and living in tough conditions, I'm not giving up food or a vacation or a trip to the movies. I essentially sacrifice nothing that I want, and there are people who are out in the field and they're giving more – they are the biggest philanthropists."
Gates said that his new job at Microsoft, announced last week, will take up about a third of his time in the future, with the rest of his time going to the Bill and Melinda Gates Foundation. He said the Microsoft job would see him making sure the development team set ambitious goals, and that he'd be concentrating on the cloud and refocussing the company with new CEO Satya Nadella.
"Satya is taking a fresh view of where Microsoft is – strengths and weaknesses. A new person gets to step back and change the focus in some ways. He is off to a great start," Gates said.
When asked what the biggest technology to watch over the next decade would be, Gates was unequivocal: machine learning is the area to focus on. He said progress in the field, particularly in recognizing audio and video automatically, had seen huge improvements in the last three years.
Gates also said that his foundation was looking into digital currency with great interest, saying the low transaction costs involved with wholly online money were working very well in places like Kenya. But such money needs to be traceable, unlike Bitcoin he noted.
Speaking of monitoring people, Gates was asked about the role of the NSA in the technology, in light of the documents released by the whistleblower Edward Snowden. Gates said it was a complex issue that needs to be resolved, while joking that the NSA might delete his answer.
"Privacy will be increasingly important as cameras and GPS sensors are gathering information to try and be helpful. We need to have trust in the way information is protected and gathered," he said.
"There is a role for the government to try and stop crime and terrorism, but it will have to be more open. I do think terrorism with biological or nuclear weapons is something we want to minimize the chance of."
Outside of Microsoft, Gates said he would be concentrating on his charity work, but also on nuclear power – saying that getting reliable sources of energy was going to be key to the future of humanity. Gates said his firm Terrapower had a working design for a clean(ish) nuclear reactor, and that new ideas were also being pursued.
"Terrapower is like most fast reactors which use sodium cooling. We tried to stick to proven approaches wherever we could. There have been about 10 fast reactors," he said. "By using this approach we have no fuel problems and very limited waste generation. Most important is the inherent safety – no human involvement for shut down."
Gates said he still had his feet on the ground, making sure he did the washing up every night at home. But when asked about his greatest extravagance, he admitted that his private jet was somewhat over the top.
"Owning a plane is a guilty pleasure. Warren Buffett called his the Indefensible. I do get to a lot of places for Foundation work I wouldn't be able to go to without it," he said.
Gates finished his Reddit chat with a plea for help, asking the readers to explain to friends that the amount of money the US spends on foreign aid isn't a quarter of the US budget, or even 10 per cent, but less than one per cent. One Redditor had an idea:
"Put it in a Superbowl advertisement where the American National Anthem is being sung in Spanish and two men hold hands. Then people will notice," they suggested. ®
Sponsored: Webcast: Build the next generation of your business in the public cloud