Juniper, Palo Alto to square off over firewall tech
Trial to proceed late February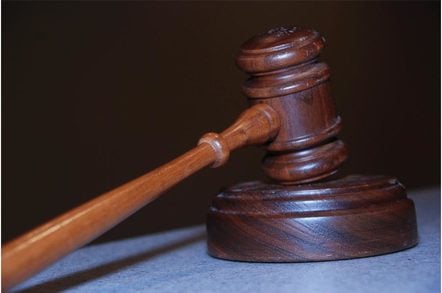 A long-running legal battle between Juniper Networks and Palo Alto Networks is due to proceed to trial on 24 February, after a Delaware court declined a motion from Juniper for a summary judgement.
The sue-ball battle has been going on since 2011, when lawyer's letters first began passing between the two companies.
At the centre of the case is Juniper's US patent US 7,779,459, "Method and apparatus for implementing a layer 3/layer 7 firewall in an l2 device": one of its accredited inventors, Yu Ming Mao, was working for NetScreen (later acquired by Juniper) when the patent was filed.
Mao and others from NetScreen later departed Juniper to set up Palo Alto, and its speciality in firewalls is what's put needles under Juniper's fingernails. The larger company alleges that Mao and former NetScreen CTO Nir Zuk infringe the '459 patent, as well as other patents, in their firewalls.
Also listed in Juniper's original 8,077,723 covering packet processing, 7,650,634 (an intelligent integrated network security device), 7,302,700 (firewall implementation), 7,093,280 (Internet security system), and 6,772,347 (another firewall implementation patent).
Palo Alto has, in turn, counter-filed with the allegation that Juniper Networks infringe US patent 5,877,139, which it bought from 3Com, covering a network management GUI, along with 7,779,096 and 7,797,439, two media server patents it bought from HP.
In the latest hearing, Juniper Networks had asked the Delaware court to make a summary judgement that Palo Alto had infringed its patents, while Palo Alto asked for dismissal of the case on grounds that there was insufficient evidence of infringement. Palo Alto had a small win, with some of the patents ruled out of the case by the judgement.
However, Juniper Networks will still be able to present arguments covering all seven patents. Juniper's request for "assignor estoppel" was also granted; this prevents Palo Alto from pursuing a claim that the patents are invalid. ®
Sponsored: Becoming a Pragmatic Security Leader