Indian internet tunnelers trump Chinese web deniers
VPN census tracks freedom fighters or those ... erm ... amusing themselves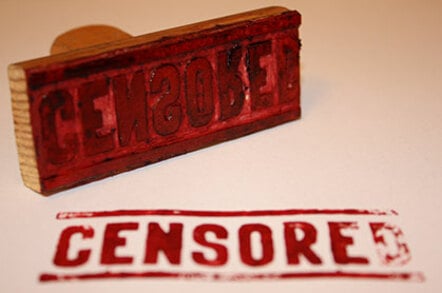 Asia accounts for four of the world's top five VPN-using countries, although Indian netizens are more likely to hide their location than those in China, according to new research.
Out of 28 per cent of global users who tunnel through the internet, only one fifth do so because they don't want to be spotted by government snoopers, according to a Global Web Index study of 32 countries (H/T to TechInAsia).
Presumably the other four-fifths are either very security conscious or trying to get on BBC iPlayer.
In descending order, the top five are India, Vietnam, Thailand, China and Turkey – all of which have usage figures of a little over 20 per cent, according to the sample surveyed.
Given China's world-leading censorship apparatus, it's something of a surprise it's not number one on the list.
Perhaps, despite Western indignation, most Middle Kingdomers are fairly happy with their Chinternet – even in its current hugely fettered form.
India is a strange one to have at the top, although New Delhi is certainly not averse to censoring the internet and recently announced plans for full-scale monitoring of citizens on the sub-continent.
One can only assume local netizens are seeking out certain (ahem) content not made available by their domestic ISPs. Either that or lots of offshored workers are VPNed in to their employers' servers a lot of the time.
As for Thailand and Vietnam, both countries have seen a tightening of internet restrictions as of late.
According to Freedom House's Freedom on the Net 2013 report, China came third from last, with Vietnam seventh from bottom and Thailand a slightly better fifteenth last.
The one party communist state of Vietnam recently introduced Decree 72 and Decree 174, new proclamations designed to ban anti-government ramblings online as well as unlicensed gaming.
However, the nominally 'democratic' nation of Thailand has displayed a worrying propensity for bending the law – in particular anachronistic lèse majesté legislation which forbids defamation of the king – to supress freedom of speech online. ®
Sponsored: Minds Mastering Machines - Call for papers now open