MEP: Google's SECRET deal will cause crisis of trust for Europe
For sake of EC's rep, it SHOULDN'T be 'done behind closed doors' - complainant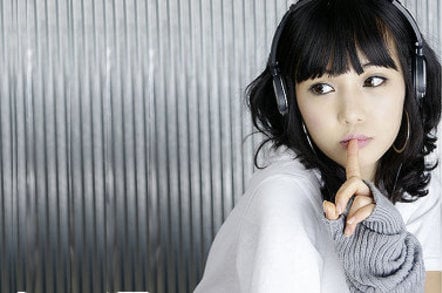 Google's secret backroom deal with the EU's competition chief can only worsen the crisis of trust in the European institutions, one MEP tells us. This week the Competition Commissioner Joaquín Almunia said he would advise the Commission to reject complaints made about Google's business practices, thus allowing the search giant to avoid a costly competition trial.
The bulk of the complaints (although not all of them) deal with Google's practice of inserting its own products and services high into its "organic" or "natural" search results, and demoting rivals.
But exactly what the EC has agreed upon remains a secret. Consumer groups, the complainants themselves, journalists and consumers are unable to see what Google has proposed in its third attempt to head off a prolonged and much more thorough antitrust investigation.
What we do know is that if Almunia's recommendation is accepted – and they are rarely rejected – the deal potentially creates a new revenue stream for Google from the very practices the complainants say harms internet competition.
'There's no trust in European institutions - nobody likes us'
For at least one MEP this can only worsen the relationship between Europeans and the superstate's institutions.
"How can I go back to my electorate and persuade them this is a functioning system?" Amelia Andersdotter, the Swedish MEP for the Pirate Party told The Register. "There's no trust in European institutions - nobody likes us." She added: "This raises questions [over] whether the Commission can deal with issues vital to European markets."
In October, all 27 Commissioners must resign, and Andersdotter fears the Google deal is political: giving Almunia a quick scalp - rather than doing what's best for European consumers.
Last year, in a written question titled: "Suspected unwarranted rush in the Google search neutrality case", Andersdotter reminded the Commission that the "necessary critical scrutiny of the commitments Google has proposed" must take place.
And she's not alone. As we reported last October, Spanish MEP Ramon Tremosa (a Professor of Economics at the University of Barcelona) urged any Google proposal to be put to to the test before it could be approved. Almunia reluctantly agreed to put the second proposal up for testing. The third, however, will not be.
Tremosa and German MEP Andreas Schwab reminded Almunia in a letter (PDF) that if Google's proposal failed market testing – and independent analysis suggests it has – then the the Competition Commission was obliged to invoke full (Article 7) procedures and launch a full investigation.
Questioned on the absence of any testing by journalists at Wednesday's press conference, Almunia said it wasn't necessary. The former Spanish trade unionist joked that he had become an "expert" on internet search. The Competition Commission certainly has many experts able to conduct an extensive and in-depth analysis of Google's behaviour, but Almunia's decision means it will not now be able to do so.
"The overall impression is that the institutions are not reliable - they don't ask in a knowledgeable and professional way - yet they wield enormous power over 500 million people," Andersdotter added.
"We need to see the full packet, not just a screenshot from a distance," one of the complainants told us. "This is massively important for e-commerce, and it's important for the reputation of the European Commission that this isn't done behind closed doors."
What happens next?
Almunia will propose to the College of Commissioners of 28 members that the business complaints filed by FairSearch and others are rejected. The complainants will then be informed. The rejection process can take between one to three months, according to experts familiar with Commission competition procedures.
In practice, the College "almost never" rejects the Commissioner's advice - although the unusual relationship between Almunia and Google chairman Eric Schmidt may cause precedent to be thrown away. When asked this week if he had met Schmidt two weeks ago in Davos, Almunia said he couldn't remember. ®