Whacking Joaquin: EU competition chief defends handling of Google search case
Says planned settlement deal shouldn't be ridiculed by Microsoft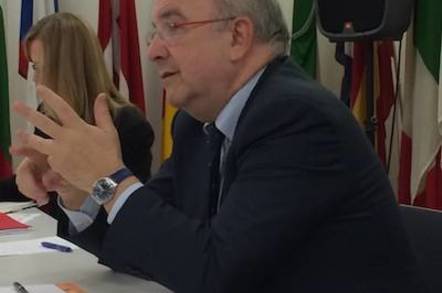 Microsoft is wrong to suggest that the European Commission has caved in to Google's revised package of concessions to resolve a long-running competition dispute over the ad giant's search biz, antitrust boss Joaquin Almunia said today.
Brussels' vice president told The Register, during a discussion with journalists in London this morning, that Microsoft in particular knew first-hand what happens when a company had breached the commitments it previously agreed to in a settlement deal.
"I cannot understand some voices that have been involved in previous Article 9 commitment decisions, that now appear [to suggest] that a commitment decision is not an antitrust decision," said Almunia.
"I cannot understand this."
The EC's investigation into that case was sparked after browser-maker Opera complained that Microsoft was unfairly bundling Internet Explorer with its market-dominating desktop operating system.
The software giant agreed in late 2009 to offer consumers within the EU a choice of browsers for five years under a legally binding deal it had struck with the Commission. But the choice screen disappeared from its OS in February 2011. It remained missing in action for a staggering 17 months before anyone noticed.
Eventually, Brussels intervened.
"Microsoft, four years ago, was participating in a commitment decision, afterwards it breached the commitments and received a fine," Almunia said today.
However, as El Reg noted at the time, the fine itself was small with MS being ordered to pay €561m for the mishap, which translated to less than 1 per cent of the company's annual revenue in 2013.
Microsoft has been a vocal opponent of Google's perceived stranglehold on Europe's search market, where the company commands a dominant position.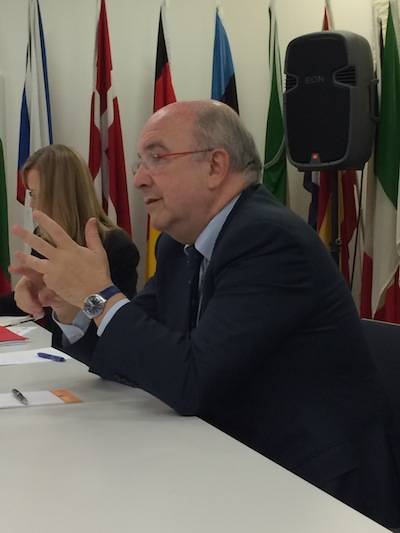 Joaquin Almunia speaking in London on Friday
Lobby groups that it supports, including ICOMP, have expressed dismay with Almunia's handling of the more than three-year-long competition case.
The commissioner, who stands down from his role in November this year, said that he had undergone "tough negotiations" with Google. He added: "The third round [of proposals from Google] is able to eliminate our concerns in this particular investigation."
But Almunia was keen to stress that Google continued to face intense scrutiny from Brussels.
"We have other aspects that are being looked at regarding Google in the antitrust domain and other domains," he said.
The commissioner's office is currently weighing up complaints about Mountain View's Android operating system for smartphones, among other things.
Sponsored: Practical tips for Office 365 tenant-to-tenant migration