Virgin Media's flaky broadband network turns Bolton off
Town hit by multiple outage spasms - but for why?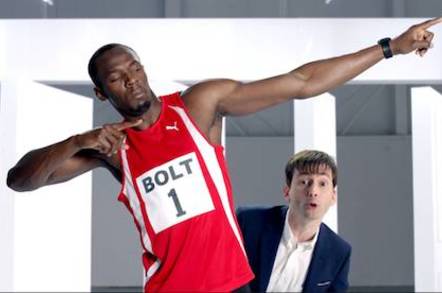 Virgin Media customers in Bolton have been moaning about the telco's network since late last year, with some subscribers in the area claiming that the firm's techies have ignored the complaints or blamed the connection problems on individual routers.
But – for once, perhaps – the SuperHub, which has been cheekily dubbed the SuperFail by Register readers, is not the source of the close to three-month-long VM wobbles in the Greater Manchester town.
We've heard about multiple outage spasms lasting up to 15 minutes at a time kicking Bolton folk offline in postcodes that are some distances apart. And the disconnection woes have been happening since December.
Reg reader Brian told us:
When calling tech support they do not acknowledge an issue, usually claiming the fault is with [the] customer-owned router. Various faults calls have been raised and closed but with the exception of a one week reprieve, the fault remains.

All affected users have the fault at exactly the same time, Virgin Media seem unable to diagnose and repair this issue.
Brian said that a forum thread chronicling the town's Virgin Media customers' struggle to stay online shows that the outages have been regular and apparently widespread across Bolton.
Naturally, El Reg wanted to know why Virgin Media's broadband network in Bolton was - unlike its supremely athletic brand ambassador Usain Bolt - failing to consistently, er, bolt from the starting line.
A company spokeswoman told us:
We've been looking into this and I can confirm some of our customers in the Bolton area have been experiencing occasional, short drops in their connection. But this is not a problem with our new SuperHub.

Our engineers have been monitoring performance and were working to resolve the issue straight away. We got everyone's connection back to normal but, following a fault reoccurring, we've done some further work and everything is now as it should be again. We'll keep a close eye on the network in the area over the next couple of weeks to make sure it stays that way.

We apologise for any inconvenience caused to affected customers. Their service should be back to normal now but if anyone is still experiencing problems we'd ask them to call our customer care team in case there's an unrelated issue affecting their connection.
After more than two months of complaints, Virgin Media finally fixed the flaky service just hours after the Reg contacted the ISP. Funny that. ®