Just how solid is cloud storage in 2014
Airy-fairy vapour or something firmer?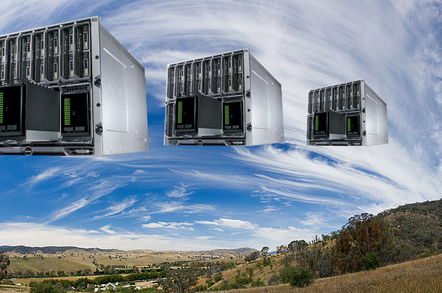 Searching the Reg' for "Cloud + Storage" mentions in 2013 gets you 44 pages of results. So let's take it as read that it's a hot topic.
We're not bothering with private clouds here; they're enterprise IT re-branded, re-tooled and re-priced but they are still private enterprise IT resources. No, it's the public cloud, accessed remotely and made available through a cloud services provider (CSP) that we're considering in this review.
This area is dominated by the AGA threesome of Amazon, Google and (Microsoft) Azure which each have large consumer businesses buttressing their enterprise cloud efforts. And Amazon is top dog, with every other supplier dancing to its tune and reacting to what it does in terms of price cuts and service developments.
The AGA trio have the incredibly deep wallets needed to build out a public enterprise cloud.
Apple has its own cash well to build out its iCloud consumer cloud offering. But this, like Facebook and Twitter, can be classed as an application-environment cloud and not as a general purpose public cloud with storage services. That's not iCloud's prime intent, it being more a repository for Apple users and Apple data, like music and video and photos.
Generally CSPs offer unstructured data storage, backup and archive in the cloud. A few CSPs are offering primary data storage in the cloud. For example, CloudSigma started up an all-SSD-based storage facility for its data centre in the cloud in April. But having primary data in the cloud on flash when compute is across a network link doesn't make sense. Unless you have a genius cloud storage gateway or an expensive high-speed network link you'll learn all about network latency and data access delays.
One answer is to put compute in the cloud too - we're not going to cover that here since it's about IT in the cloud and we just want to look at storage.
The market suffered some significant reliability failures in the year but this didn't stop vendors adding features to their offerings and developing them. They saw that customers were beginning to trust the cloud more and more, and moving data to it; in trickles no doubt but suppliers hoped that this is a one-way street with the trickles becoming streams and then rivers.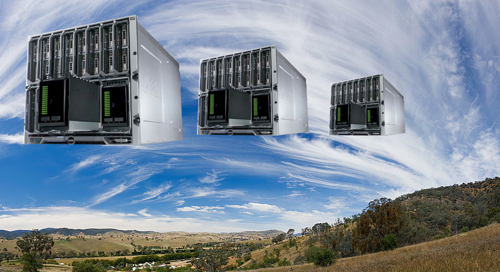 Although there were problems with cloud reliability and CSP stability these were not strong enough to derail or even significantly slow the adoption of cloud storage. In fact the main supplier problem was: "How do I compete with and/or differentiate myself from Amazon?" No-one has been able to answer that satisfactorily because the Amazon beast is still growing and defining itself.
Only Google and Microsoft realistically have the heft to take it on directly. Everyone else will have to get niched in the market sense somehow to survive.
Lets start with cloud reliability.
Cloud reliability
It was not good. February saw the Azure Storage facility go down across the globe because some Microsofty forgot to renew a security certificate. The resulting Blue Sky of Death problems took twelve hours to fix and Redmond said it would offer compensation to affected users as per their SLAs. This surely weakened its credentials as an enterprise user-class storage cloud.
Our Reg writer opined: "It is the opinion of The Register that to have a core service fail in every data center across the world simultaneously is an extremely bad thing to happen to a cloud provider."
The UK's 2e2 cloud service collapsed in February with users asked to pay up to $40,000 extra to get their data back.
April saw Google's Drive cloud storage service as well as its Gmail offering go tits-up for a while.
Microsoft's SkyDrive went down for a while in August, along with Outlook and the SQL service in Azure. Hotmail and Messenger were also affected. Bezos blushed that same month as Amazon's cloud also went down with its Elastic Block Store fingered as the culprit. This was its third such outage in two years.
Nirvanix fell out of the cloud and crashed and burned in September 2013, dealing a thunderous blow to ideas of cloud storage reliability and trustworthiness. Sales didn't grow quickly enough as it built out its storage infrastructure on the back of its start-up funding rounds. So, its backers pulled the plug, with the threat of data lost and unavailable. In the event third-party data rescue efforts recovered, it is thought, much of the data.
September saw Amazon's cloud go down with faults in the company's Northern Virginia US-EAST-1 data center cluster. This affected the EC2 compute service, load balancers, the Redshift data warehouse, the relational database service, and the simple email service.
We wrote: "The Northern Virginia data center is Amazon's oldest public-cloud facility, and has had numerous problems ranging from Elastic Block Store cockups, a huge generator failure, and even a massive general outage in Summer 2012."
Azure fell over in October.
All-in-all the top cloud services did not demonstrate rock-solid reliability in the year.
Pricing
A constant theme in 2013 was the cost of CSP storage offerings with Amazon pretty much leading the way with a stream of price cuts throughout the year. We speculate that these cuts are to stress out the competition so they withdraw - think Symantec getting out of cloud backup - and to overcome resistance from enterprises to using the cloud. Once Amazon is the market leader in public cloud storage, with virtually all enterprises using cloud storage, then the Bezos behemoth could start raising prices.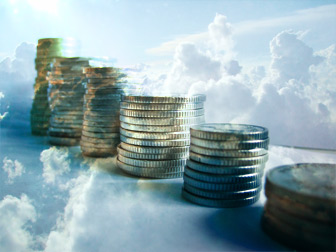 It's going to difficult to move petabytes of data from one CSP to another and you could find your self locked-in to the amazing Amazonian accumulator of data.
There were many price cuts during the year. For example:
Amazon cut DynamoDB prices in March, including indexed storage prices
In May Amazon slashed DynamoDB NoSQL datastore prices again; for things such as big reads prices dropped up to 75 per cent
Google cut App Engine NoSQL storage prices 25 per cent in May
Sponsored: What next after Netezza?