Hate keeping your systems updated and secure? So does Uncle Sam
Report shows security lapses rampant in government agencies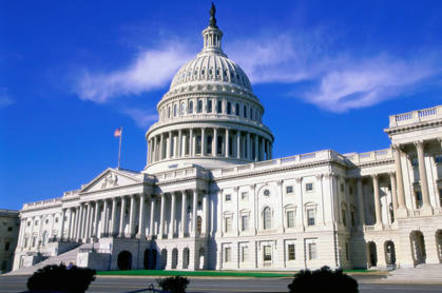 A Senate report has cast doubt on the ability of many of the US's largest government agencies to properly secure and maintain their systems.
The report, authored by Senator Tom Coburn (R-OK) and his fellow Republican members of the Senate Homeland Security and Governmental Affairs Committee, detailed incidents in government agencies that ranged from the Department of Homeland Security and the Department of Energy to the Internal Revenue Service and the Department of Education.
The committee noted that in many cases agencies have failed to maintain everyday security measures and best practices for protecting data. Reported incidents included SEC officials carrying sensitive data on personal devices and accounts, the use of outdated and unpatched software by federal agencies, and the use of unsecured and unencrypted hard drives to handle sensitive data.
"Federal guidelines are clear: when an agency identifies a weakness in its IT security, officials must record the problem, find a way to fix it, and assign themselves a deadline for completion," the report reads.
"As officials make progress and the weakness is eventually remedied, officials are supposed to update their records. Without that basic system in place, neither the agency nor the administration can tell if vulnerabilities are being addressed."
Among the incidents cataloged in the report is the 2013 release of a false Emergency Broadcast warning claiming a zombie attack, which aired in Michigan, Montana, and North Dakota.
Other incidents noted in the report included an Army Corps of Engineers breach of dam security information, and the revelation that Nuclear Regulatory Commission officials kept plant data on unsecured drives.
The committee members said that the incidents underscore lapses in security among government agencies which should be addressed as agencies move to increase their work with the private sector.
"Over more than a decade, the federal government has struggled to implement a mandate to protect its own IT systems from malicious attacks," the report reads.
"As we move forward on this national strategy to boost the cybersecurity of our nation's critical infrastructure, we cannot overlook the critical roles played by many government operations, and the dangerous vulnerabilities which persist in their information systems." ®