'That was quick!': AT&T ends $450 T-Mobile poaching promotion
Company looks to offer new deals as Legere goes into Troll Mode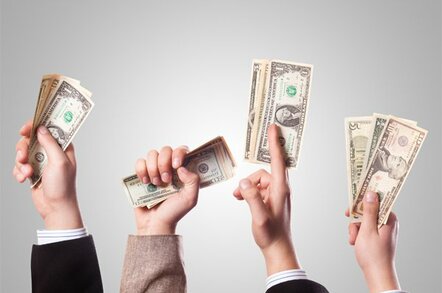 Less than a month after launching a scheme to lure customers away from T-Mobile by paying off termination fees up to $450, AT&T has cut the program and changed course.
Multiple reports note that the company is no longer pitching customers on the plan, in which users who opted to switch from T-Mobile to AT&T could have their cancellation fees – up to $450 – refunded by Big Phone.
Instead, AT&T is pitching a new family plan in which it offers users credits of up to $100 when adding a new line or device to their accounts.
"These new plans give customers what they want – our best-ever prices on a best-in-class network," AT&T Mobility chief marketing officer David Christopher said.
"We're making it easy for families who want it all – great service, great value and big bucket of data to share," he added in language well-suited to his profession.
The move signals an about-face for AT&T less than one month after the company launched the $450 credit plan in an effort to undercut rival T-Mobile. The two firms have long been locked in a publicity battle which has at times left both sides looking more than a bit juvenile.
The war of words reached its height at CES, when T-Mobile boss John Legere documented himself attending, and being ejected from, an AT&T media event at the Las Vegas conference. Legere later defended the stunt claiming he "just wanted to see Macklemore."
Legere is continuing to needle AT&T for its decision to cancel its T-Mobile poaching plan. Shortly after learning of the news, he launched a series of Tweets aimed at the company.
That was quick! @ATT already revoking the $450 bribe to @TMobile customers? People weren't falling for it, were they #Randall? #doingitwrong

— John Legere (@JohnLegere) February 3, 2014
At least we know @ATT can do something fast! They already ended their $450 bribe offer to @TMobile customers! #GoRandallGo

— John Legere (@JohnLegere) February 3, 2014
®
Sponsored: Practical tips for Office 365 tenant-to-tenant migration