Microsoft's new CEO: The technology isn't his problem
Nadella. It's about time. He's been Satya for 22 years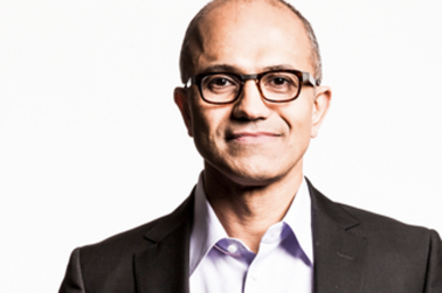 If Satya Nadella is the answer, what was the question?
Let's begin by saying money was not the problem that needed solving: on that, the world's largest software company is printing cash.
In January Microsoft announced yet another record quarter, this time thanks in huge part to Xbox sales over Christmas and its server software.
Microsoft measures its quarters by the tens of billions of dollars, with $60bn of its annual $77bn coming from three units - Windows, Server & Tools and Office.
Microsoft holds its own against the supposed competition of Google, Apple, Facebook and Amazon, and only tiny Apple makes more – albeit much, much more.
But it's these companies that have the mind share currently lacked by Microsoft, which bestrode the 1980s and 1990s like a colossus.
The reason former CEO Steve Ballmer's seat is being occupied by somebody else today is because Redmond's chair-flinging former boss failed to anticipate market-changing shifts that allowed Google, Apple, Facebook and Amazon to be mentioned in the same breath as Microsoft.
It's this failure and his slow start that has not only put Microsoft behind, but also started a debate about how the baton of innovation has passed from Microsoft to the tech companies of Silicon Valley.
The question, therefore, is: can Microsoft's third CEO help the firm reclaim its place among the technology innovators?
That is Nadella's primary mission, I'd argue, and that is why he got the job. Nadella first and foremost is seen as a technologist – a maker and a coder.
Another factor that landed Nadella the position is that he's a safe bet. Forget all the talk of Ford's CEO Alan Mulally. Ford's man would have brought in his own plan and his own people who would not have had the sensitivity for the "Microsoft Way" or what it had achieved. It would be like the England national football team hiring a foreigner as manager. Ahem...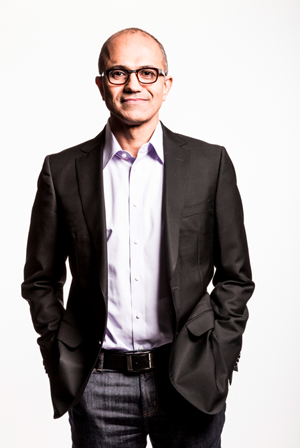 Satya Nadella: new face of Microsoft
Microsoft's culture has always been insular – outsiders don't tend to stick around long because they don't "get" Windows.
To a company steeped in co-founder Bill Gates' past, Windows and the PC were always the question. Tablets and Office on Android did not compute, and the cloud had to be a secondary and supporting player to Windows-powered PCs.
Nadella has been with Microsoft for 22 years and the company already has in place what it believes is its turn-around plan. Mulally is a turn-around man who would have brought his own ideas from the outside on how to do things.
Of all the candidates whom we were endlessly assured were in the running, Nadella was probably empirically the best pick for Microsoft.
It was Nadella whom The Reg put on its list of 14 possible CEO candidates in August 2013, just after the news of Ballmer's surprise resignation.
Nadella is a techie, and I don't mean a Windows programming guru or whiz kid: he has the experience in an area Microsoft needs to crack – the web.
Before Nadella was named head of Server and Tools in February 2011, he'd been vice president of engineering in the loss-making Online Business.
It was Nadella who developed and rolled out many of the updates to Bing Search and Ads that are so familiar today - things like neatly ordered search returns for weather and travel. The updates made search a more ordered experience and eliminated "results hairballs".
I met Nadella at this time, as he was experimenting with different features on a six-month basis in what he called "flights". Today Bing has 18 per cent of the search market.
Despite being a "safe bet", Nadella is a relative outsider at Microsoft.
Nadella hasn't been involved in either the core Windows business unit or the Office franchise, so he has not been tainted by the Microsoft culture of "Windows and Office first".
Windows and Office – along with Server and Tools, of course – are two of Microsoft's most successful businesses. They made $19bn and $24bn respectively in the last year.
But with the traditional PC sector downsizing and productivity apps going online, it has become clear to Microsoft's stewards – those on the board behind Ballmer's resignation – that Microsoft needed to capitalise more on web and mobile.
When Nadella came to Microsoft from Sun Microsystems 22 years ago, the grunt work of establishing Windows on the PC and Office was done. His area has been new markets outside the safe core of Windows on the PC and Office, where Microsoft has had to fight for its position.
His background includes a stint as vice president of Microsoft's Business division, where he led Dynamics CRM and ERP. Here, he had to fight for ground against Sage, Oracle and SAP. As chief of Server and Tools, he ran a business that is the most pragmatic of all Microsoft's operations: it partners with open-sourcers and with the apps' competition rather than losing server or virtualisation sales.
In Nadella, Microsoft has a chief exec who is technical, pragmatic and competitive - attributes Microsoft has come to need in a complicated age of geek billionaires.
His credentials have clearly satisfied Microsoft's stewards after the departure of Ballmer. Combined with this fresh start offer to re-invigorate Microsoft's reputation, his bona fides could help overcoming that problem of dropping the baton on innovation.
If Nadella is an answer to Microsoft's problem of the need for a technical chief and a person experienced in winning new markets, what is next?
In an email to Microsoft employees this week, Nadella highlighted the obvious - mobile and web. "As technology evolves and we evolve with and ahead of it. Our job is to ensure that Microsoft thrives in a mobile and cloud-first world," he said here.
But what can we expect from Nadella?
In many ways, there's nothing for him to actually do because the big shifts that have been shaking up IT – the move to mobile and to cloud, which have already handsomely paid off for the likes Google and Apple – have been underway for years.
Microsoft has already taken steps to remedy its position, albeit late in the day.
The company has been re-organised under Ballmer's One Microsoft programme, supposedly to break down product silos and create more innovation. That happened last summer. Ballmer, too, has paved the way on devices, which are supposed to be Microsoft's future, by buying Nokia.
Under Ballmer, the foundation was laid on tablets with Windows 8 and Surface, which are now works in progress, while the long-term plan to combine Windows 8 and Windows Mobile is underway. Windows Azure and Office 365 were already in place and - we're told by Microsoft - scooping up customers.
If, as it has been reported, Nadella really is happy with Ballmer's One Microsoft structure, then his role is all about execution and making sure that the trains run on time.
And even if Nadella isn't happy with the structure, he will have a tough time changing it: "One Microsoft" architect Ballmer is on the board.
That means everything Nadella does now is about execution, not innovation. That makes Nadella's story as CEO one of sales and expanded market share.
Here's where the Nadella story becomes thicker.
Microsoft tells us it's a consumer products company and it's a diversified operation. Fair enough, but its CEO is an enterprise man all the way - Dynamics and Server and Tools. Dynamics was ERP and CRM and Server and Tools home to SQL Server, Exchange Server, Visual Studio and Windows Azure among others.
Sponsored: Detecting cyber attacks as a small to medium business