PEAK MOBILE: IT biz spending forecasts SLASHED
World officially has enough tablets, smartphones: analysts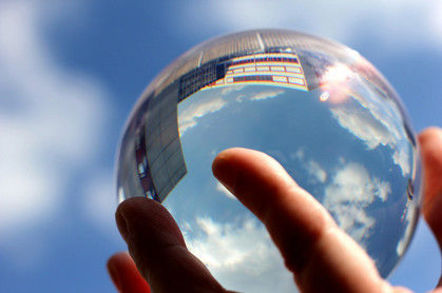 We're not even a full week into the second month of 2014 and beancounter IDC has lowered its global IT spending forecasts, amid volatility in emerging markets and on fears that smartphone and slab sales have peaked.
An eye watering $2tn was splashed on tech last year, including $1tn on hardware, but IDC has already pegged back growth estimates for this calendar year to 4.6 per cent from previous predictions of five per cent.
This comes on the back of concerns about the ability of the Asia Pacific (including China), Central and Eastern Europe, the Middle East and Africa regions to bump up market revenue.
But worry not, tech types – if, indeed, worry is an emotion that an IDC re-forecast engenders - because some areas of the industry in the mature market economies are looking positively mossy.
"The inevitable slowdown in the explosive pace of smartphone and tablets is masking an underlying improvement in many areas of IT spending," said Stephen Minton, veep for IDC's global research organ.
"Businesses in mature economies are beginning to feel more confident about the economy compared to a year ago, and this is translating into new IT investments," he added.
Server sales are projected to grow three per cent, after a decline of four per cent last year. Storage is touted to expand three per cent after a 0.5 per cent decline in 2013, and commercial PC sales are on the up.
"There is significant pent-up demand in the US and Europe for infrastructure upgrades, capacity and bandwidth investments, and overdue replacement cycles," said Minton.
He added, "Many businesses will choose to fix the roof while the sun is shining in 2014".
Only last month, Computacenter - one of Europe's largest resellers - revealed that UK product sales were up double digits in Q4, driven in part by XP system replacements.
Channel insolvencies are also indicating a period of stability, in the UK at least, according to data from credit reference agency Graydon UK.
Leaping infrastructure sales are expected to boost tech services, an area forecast to rise four per cent, up from three per cent last year. And enterprise software is on course to expand by six to seven per cent.
Mobility, cloud, big data and social continue to be the big drivers in enterprise software, the analyst claimed.
It is worth bearing in mind these hardware markets have failed to provide consistent growth for some years, and 2014 is up against weaker comparison periods, thus making it look stronger than it is.
Minton said emerging markets have been on a "downward slope" since last year, adding "what goes up, must come down". He said the strength of the US dollar, and the Fed's decision to start tapering quantitative easing, was likely to create "volatility" for IT vendors during the results season.
"But it may also create economic instability in key emerging markets," he added, "while growth in mature economies will still lag emerging markets in most cases, the balance of risk has shifted".
Tabs cannibalising notebook sales and software-as-a-service eating into traditional on-premise licences threaten to continue being a "major disruption" for the established vendors, said IDC.
"Any increase in the sense of uncertainty surrounding the global economy, will only add to cannibalisation and price erosion in the near term," said Minton.
"IT buyers are already taking a long time to evaluate major IT projects, and focusing on ways to 'do more with less' in the face of frugal CIO budgeting. The industry remains vulnerable to an economic slowdown."
IDC reckons half a trillion dollars will be spent on mobile devices this year and more than $400bn on software.
Minton warned all tech suppliers: "With some markets on the up while others are on the down, a detailed and granular approach to market strategy becomes more important than ever".
"There will be as many losers as winners in the 12 months ahead," he said. ®
Sponsored: Minds Mastering Machines - Call for papers now open