Google will dodge EU MONSTER FINES by 'promoting' rival search services
But charges for some results remain, grumble ad giant's foes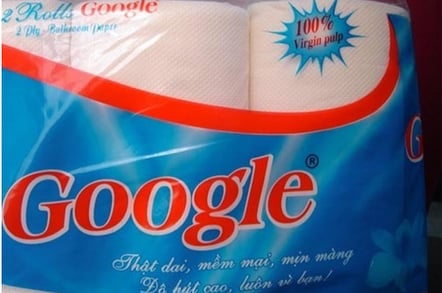 Complainants in the lengthy EU Google case might characterise the Brussels' antitrust chief's decision to reach a settlement deal with the ad giant as caving in to a company whose dominance in search, they claim, stifles competition in the 28-member state bloc.
But, for Joaquin Almunia, the battle is now drawing to a close after the EC vice president said today that he was satisfied with Google's reworked offer to address his four areas of concerns about the company's perceived stranglehold of the search market in Europe.
The commissioner said that he had been involved in "intense negotiations" with Google even in the past few days to secure a settlement deal that Almunia claimed would help to restore competition within the EU.
He said that Mountain View had already offered to make "significant concessions" on three areas of concern in its previous proposals.
His office said:
Google will give content providers an extensive opt-out from the use of their content in Google's specialised search services if they so wish, without being penalised by Google;
Google will remove exclusivity requirements in its agreements with publishers for the provision of search advertisements; and
Google will remove restrictions on the ability for search advertising campaigns to be run on competing search advertising platforms.
But the sticking point for Almunia was on how Google might "promote" rival search results on its pages.
Today he indicated that he was happy with Google's proposal to publicise the search services of three of its competitors alongside its own results.
The antitrust boss said that if Google was promoting specialised search services with, for example, a picture, then it would be required - under the settlement deal - to run three of its rivals' results with a picture as well.
The EC had been concerned that Google "unduly" diverted traffic away from the company's competitors to its own specialised search services.
It said today that Google had agreed to implement a "threefold remedy" for its current and future specialised search services, such as results for flights, hotels and restaurants, by offering the following concessions:
Users will be informed by a label of the fact that Google's own specialised search services are promoted.
These services will be graphically separated from other search results, so the distinction with normal web search results will be clear.
For relevant specialised search services, Google will display prominent links to three rival specialised search services in a format which is visually comparable to that of the links to its own services. For instance, if the Google links have images, the rival links will have images as well, including on mobile services.
Google will run rival results under a banner named "alternatives" to the right of its own services.

Here's how Google plans to, er, throw three rivals onto the barbie
But an unnamed complainant in the case told The Register that serious niggles remained because competitors were still required to pay Google for inclusion in some of Google's results.
The commission explained that, under the proposed settlement deal, Google's search foes would have "control of how they want to present their offerings and hence their business model".
It said: "In instances where Google does not charge for inclusion in its specialised search service, rivals will not be charged to participate in the rival links. The three displayed rivals will be chosen from a pool of eligible specialised search competitors using Google's normal web search algorithm."
The EC added that where Google applies charges for rivals to be included in its specialised search service, the three competitors would be scooped up from a "dedicated auction mechanism".
The settlement deal, if waved through by the commission, will be legally binding for five years but will stop short of accusing Google of any wrongdoing in the competition case.
It means that Google is now highly likely to avoid sanctions that could have included a fine of up to 10 per cent of its annual turnover being slapped on the ad giant.
However, if the company fails to stick to its commitments for five years once a deal is in place, then the commission could still proceed to hit Google with a big financial penalty in a move that would echo the Microsoft browser case.
Redmond lapsed in its duty to offer rival browsers to its European customers on the software outfit's Windows operating system. That failure led to MS being saddled with a €561m fine.
An independent monitoring trustee will be brought in by the Commission to police Google to make sure that it doesn't waver from its commitments with the EC.
Mountain View had originally offered to hire its own auditor to oversee its actions in the EU's search market - a strategy that was laughed off by Google's rivals. ®