Dimension Data hoovers up NextiraOne's Euro operations
Plans to double biz into a $12bn channel monster within just five years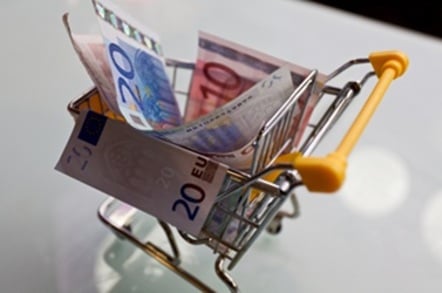 Dimension Data has hoovered up certain subsidiaries of comms and networking integrator NextiraOne after the deal was given the green light by the European Commission's Mergers and Acquisitions team.
The cash terms were not disclosed but initially Di Data will swallow 13 Euro country operations – including the UK – and, dependent on performance, will also snap up the businesses in Italy and France in mid-2014.
In full chest-beating mode, Di Data CEO Brett Dawson reiterated plans to double the top line from $6bn to $12bn over the next half-decade.
"We tripled the business in the last ten years, and now we're looking to double it through organic growth and strategic acquisitions," he said. "The purchase of NextiraOne is the first major step on this five year journey".
Privately-owned NextiraOne, which carries Cisco, Microsoft and NetApp Gold Partner badges, claims to have 43k customers across the 15 outlets in Europe including Red Bull Technology, The Dorchester and Poundland.
NextiraOne was created in 2002 through the sale of Alcatel's multi-vendor enterprise and distribution businesses, and was the subject of an MBO in 2006 that was backed by ABN Amro Capital France.
The last public statement NextiraOne made on financials showed that turnover was $1bn in 2009.
Some 1,850 heads - including nearly 1,100 techies - will join Di Data as a result of the sale, though NextiraOne CEO Dave Winn will remain with the French and Italian businesses, acting as advisor for Di Data's "client and vendor engagements".
Winn said NextiraOne's comms, and UC & Collaboration business will knit well with Di Data's "IT and cloud assets".
Di Data's offer to buy NextiraOne was first rumoured in the autumn but only disclosed in December. Neither party was able to comment until the deal was approved by the EC gods. ®