Fujitsu: PC market... doomed? LOLZ. NOT FOR US, pal
I'm sorry, were you having trouble shifting those boxes?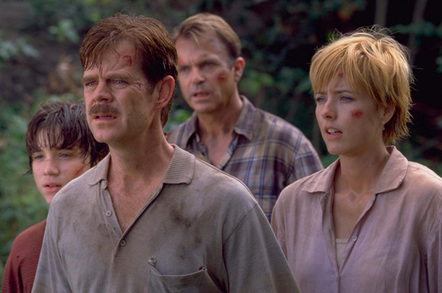 Japanese firm Fujitsu has been helped along to a profit in the last quarter of 2013 by the weaker yen and strong sales in the enterprise sector.
The company even managed growth in the sale of PCs, no mean feat in the current PC market nightmare, as it upped sales primarily to business customers.
Fujitsu said its net profit for the three months to December was ¥12bn ($114m), a happy improvement on the previous quarter's net loss of $786m. Revenue rose 14.5 per cent for the firm to $11.4bn from the same quarter of the previous year.
"In the third quarter we saw solid performance in system integration services and in enterprise PCs," said president Masami Yamamoto.
The sizeable shift in takings for foreign sales on the weaker yen also contributed. Sales outside of Japan rose by nearly a quarter on the numbers but if foreign exchange movements were taken into consideration, the change was just two per cent.
The firm said it was still hoping to hit its targets this year, when it expects a net income of ¥45bn ($438m) on sales of ¥4.7tn.
"We expect to maintain this momentum for the rest of the fiscal year, and will continue to pursue ongoing structural reforms in the LSI device business and businesses outside Japan, as well as workforce-related measures," Yamamoto said. ®
Sponsored: What next after Netezza?