Sinclair's ZX Spectrum to LIVE AGAIN!
£60,000 Kickstarter appeal to build Speccy-replica Bluetooth keyboard succeeds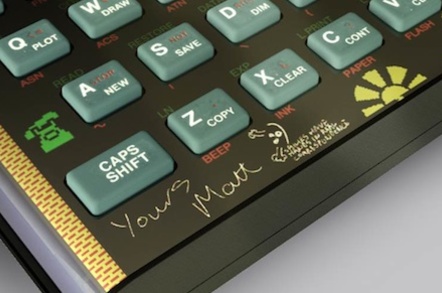 Iconic British microcomputer the ZX Spectrum will live again, after a Kickstarter appeal for funds to reincarnate it as a Bluetooth Keyboard succeeded.
Mobile games outfit Elite Systems floated the idea of using the Spectrum's chassis and infamous dead flesh keys to house Bluetooth keyboard back in December 2013, after securing a license to use the original design. That plan called for the device to work alongside an iOS app, with Android and Windows to follow, if £60,000 in crowd-funded cash could be found to help Elite finish off a design and manufacture the first batch.
The revived Spectrum is imagined as a superior way to play the retro games Elite delights in making available on modern platforms, and also a rather nice design for a wireless keyboard (albeit not a productivity-enhancing one).
Elite Systems has run a very professional campaign, keeping the pot boiling by driving a poster-carrying truck around major UK cities and even announcing a special edition of the keyboard adorned with art from classic Spectrum game Manic Miner.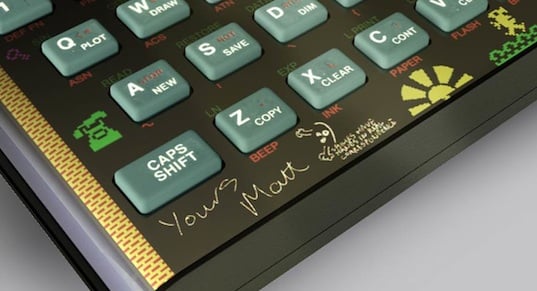 Elite Systems' prototype Sinclair ZX Spectrum Bluetooth keyboard with Manic Miner art
Plans previously called for the Spectrum-shaped keyboards to appear in September 2014 and sell for around £39.99. With £60,000 secured and a January 31st deadline for the Kickstarter campaign, the odds look good for a Spectrum revival by year's end. ®
Sponsored: What next after Netezza?