Want a touch-friendly solar-powered laptop? Apple just patented it
See-through slaptop hybrid in Cupertino's future, perhaps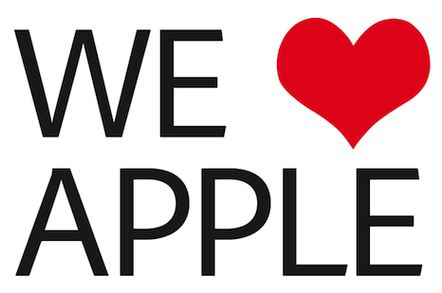 Apple has been awarded a patent for an "Electronic device display module" that replaces a traditional laptop casing with a touch-sensitive transparent unit that can be augmented with solar cells.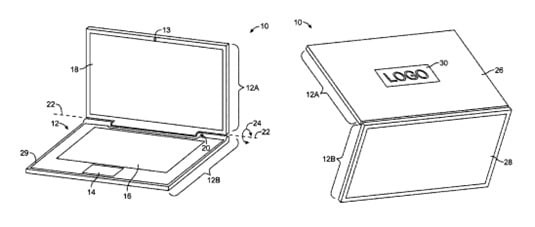 Note the space for the logo
Cupertino's doodad on the patent dug up by AppleInsider, looks like a standard laptop when opened up, with an LCD or OLED screen, backlight and keyboard. But instead of a hard shell, Apple wants to build a laminated lid that contains a second, rearward facing screen covered in electrochomatic glass and solar cells.
The glass can be set to become opaque, or the user can clear it with a keystroke and the photovoltaic cells can use ambient light to recharge the laptop. Apple's even made sure its iconic logo can be included in the design.
The patent, filed in 2010 and approved yesterday, also details how LEDs can be embedded in the laminated glass, which would be radio-translucent to allow for decent Wi-Fi connection via an antenna in the rim of the device. The outer cover can also be made touch-sensitive in the same manner as a tablet, and the patent states this could be used as a password system to release a magnetic lock on the laptop.
Before the Apple fanboi community starts salivating too much and mugging old ladies to pay for such a device, the issuing of a patent doesn't mean we're going to be seeing this any time soon. But Apple's putting a stake in the ground for what would be a seriously stylish bit of kit. ®
Sponsored: What next after Netezza?