Greens Senator Scott Ludlum says IT pros changing vote because of FTTN NBN
'Geeks, coders, network engineers would never have voted Green in a million years'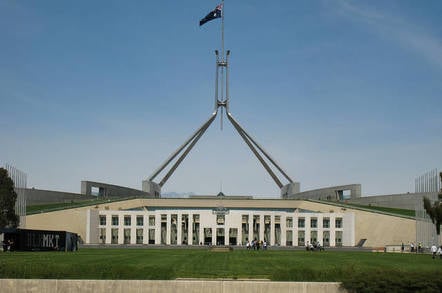 Greens Senator Scott Ludlam has unloaded on the government, offering the following observations about its technology-related policies.
"As for the premeditated destruction of the NBN and Attorney-General George Brandis's degrading capitulation to the surveillance state when confronted with the unlawful actions of the US NSA—even the internet is turning green, 'for the win'. Geeks and coders, network engineers and gamers would never have voted Green in a million years without the blundering and technically illiterate assistance of your leadership team. For this I can only thank you."
Is he right? Is your vote changing because of these policies?
Hop over to our new Australian forums to let us know.
The sub-forum for this question is here and the wider Australian forums are
You can find the forum here.
We've started the section called "Australia" to allow antipodean commentards to discuss matters directly pertinent to the Wide Brown Land, because we think some of our local issues are a bit too hard for the rest of the world to grasp.
Questions? Feedback? Send 'em with this mail widget. Or use the forum. ®