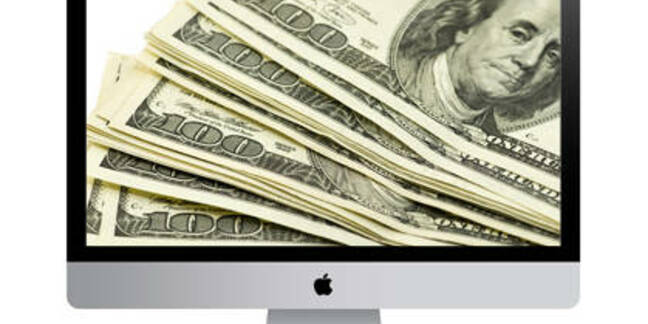 Ethernet storage startup Coraid has got itself $29.3m in fresh funding after appointing a new CEO, David Kresse, in September last year.
The funding history is illustrative of a top-up needed to continue growth:
Feb 2010 - $10m A-round
Nov 2010 - $25m B-round
Nov 2011 - $50m C-round
Dec 2013 - $29.3m D-round
That's a total of $114.3m. Why the $29.3m? What is the $300,000, for, on top of the $29m in the latest round? It's an oddly precise figure.
So, anyway, something happened to cause a new CEO to be installed in September last year and a renewed funding infusion in December.
Coraid says Keith Carpenter became their worldwide sales VP in October, coming from Virident, which was bought by WD. The previous sales head, exec veep Carl Wright, had left in March, joining MEMSQL. These things could be indicative of a revenue growth problem.
The company says it wants to accelerate its growth in the cloud market. John Jarve, general partner at investor Menlo Ventures, said: "Coraid's Ethernet storage technology is ideal for large-scale cloud architectures, and the company has a proven track record of delivering lower total cost of ownership of storage to cloud service providers and enterprise customers building private clouds."
New CEO Kresse energetically puffed Coraid: "We are passionately dedicated to helping our customers achieve greater business success with our infrastructure. We have a proven track record and will continue to innovate so we are the clear storage vendor of choice for any organisation looking to build a public or private cloud."
Well. That's all very good but it's the hybrid array vendors that are growing like mad; Nimble Data with its IPO, for example. Can Coraid, with its better traditional SAN and NAS storage array mousetrap, grow for long enough and fast enough for an IPO?
An acquisition doesn't look likely. Flash and hybrid array and virtual SAN/server SAN technology are today's hot tech spots.
It's these technologies that are exciting people and Coraid's new execs have somehow to generate fresh excitement and market interest in their Ethernet storage technology in a world bedazzled by flash, hybrid arrays and server SANs. ®
Sponsored: Webcast: Ransomware has gone nuclear