'Asian growth will save PC sales' theory goes down in flames
If not for Indian educators, biggest-ever dip in APAC sales would have been even worse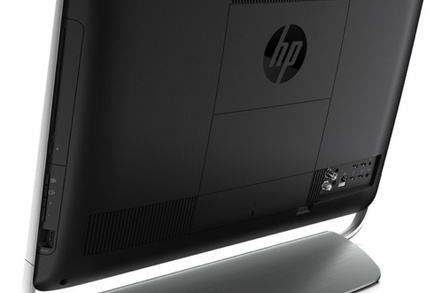 The APAC PC market suffered its biggest ever yearly decline of 10 per cent in 2013 and the 108 million unit total for sales was made to look good by major government spending in India, according to IDC.
It's been a tough year all round for the region (excluding Japan) and Q4 was no different, struggling over the line with a nine per cent year-on-year fall. This was two per cent below IDC predictions and slightly better than the previous quarter's 12 per cent year-on-year decline.
The analyst claimed that slow economic growth in the region's biggest markets, exchange rate pressures and smartphone and tablet "distractions" all contributed to a disappointing 2013.
As for the vendors, market leader Lenovo suffered a year-on-year decline in unit growth of -9.5 per cent, as did Asus (-13.4 per cent) and Acer (-28.6 per cent). Dell fared better with a decline of just 2 per cent, although like Lenovo it was affected by a slump in spending in China.
However, the stand-out performer in 2013 was HP, which experienced unit growth of 5.3 per cent thanks to a big education project in India.
The governments of Tamil Nadu and Uttar Pradesh both embarked on ambitious projects last year designed to put free laptops into the hands of millions of students in the region.
"This has been a great boost to the country's PC penetration and expected to continue this year. We're still waiting for more details from the Indian government on when and how the project will be rolled out," IDC report author Andi Handoko told The Reg.
"There's a possibility of an upside scenario from our current assumption too."
HP isn't the only vendor to be chosen to supply laptops as part of this project either, so rivals including Lenovo will also be hoping the initiative continues at full speed in 2014.
As for the coming year, exchange rate issues and economic concerns will continue to affect the market, while in certain countries such as Thailand, political instability may hit shipments, according to IDC. The analyst predicted shipment volumes this quarter will be the lowest in four years there.
It's not all doom and gloom though and if manufacturers can bring "low price, full function" PCs to market then the region could yet pick up in 2014.
"In China, we're expecting government to increase effort in pushing broadband penetration into the rural areas this year which will have a positive impact on PC spending," added Handoko. ®
Sponsored: Detecting cyber attacks as a small to medium business