Buying EMC? Better get a quote from a channel partner
Reseller wooing continues as restriction slapped on direct sales bods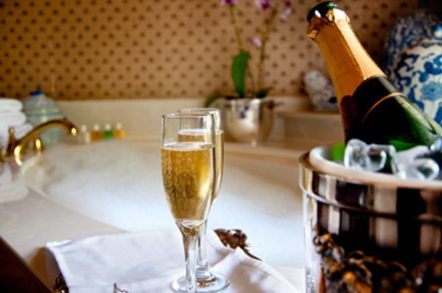 EMC execs aim to crush any lingering conflict in the technology business channel* by preventing internal reps from quoting configuration and prices to all bar the largest customers that it sells to directly.
The storage giant cemented its love-in with resellers, service providers and integrators with a rules of engagement document in 2012, and threatened to take action against sales reps flouting them.
One of the measures was withholding commission for those pilfering leads generated by the channel partner. And in 2014 the vendor looks to be taking things a step further.
Talking to El Chan, Philippe Fosse, EMEA veep of channels at EMC, said it has ambitions to transact 80 per cent of its revenues via channel and alliance partners this year, up from 74 per cent last May.
"In 2014, in order to make sure we'll do what we say, we'll remove in the first half of 2014, the ability for our sales force to make a pricing," said Fosse.
This applies to all accounts below the hard deck of customers EMC sells to directly, roughly 100 firms which include global organisations or large public sector bodies.
"This will take time to implement for plenty of ethnical and legal reasons, so it will be on a country by country, but none of our reps will have the ability to do a price to an end user [in that area]," he said.
The direct sales force provided configurations and quoted prices by using the Express Direct tool. When the change is implemented they will only have access to a channel version.
The move is part and parcel of trying to "engage" channel partners earlier in the sales cycles, and no doubt disarm any rogue elements that continue to exist in the direct sales force.
EMC made working with channel partners a strategic priority in 2012, and began putting into practise a more friendly operating model last year in light of its split with Dell, which had been a big contributor to OEM sales.
The vendor is working on a three tiered channel programme to be launched next January - with details to be outlined to partners in May before they transition to the new scheme.
Fosse said the new programme will reflect the blurring of lines between traditional suppliers in the era of the cloud, as resellers look to become services providers, and integrators become resellers etc, etc.
He also said the new Business Partner framework will be slanted towards EMC's strategic priorities - cloud, Big Data and Trust (security and business continuity).
Partners in the existing Velocity scheme were put into silos, and did not interact, something EMC wants to change with the new Business Partner framework, said Fosse.
Hoops that partners will need to jump through to become Silver, Gold or Platinum - yes revolutionary branding but at least EMC didn't pay a huge consultancy fee for this - is yet to be publicly defined.
"We are building the context, and will announce that in May [at the next global partner summit]," he added. ®
* A business sector's "channel" essentially includes anything that's not a direct sale from a producer or manufacturer. In the tech biz that includes firms which assemble or sell white label and branded goods, or provide managed services mostly hosted or provided by a vendor. The channel firm "adds value" in various manners - including tech support, consulting, bundling, shipping, building etc. Channel firms include resellers, value-added resellers, managed service providers, cloud service providers, systems integrators, original equipment manufacturers, distributors and more.