China forces users to upload videos under their real names
New rule for country's online vid site us... WHO'S THAT at the door?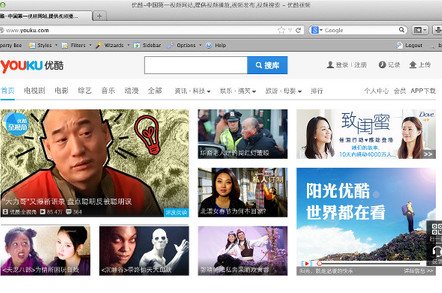 Any Chinese netizens who want to post videos to Chinese sites online will have to do so under their real names from now on, the official regulator has said.
China's State Administration of Press, Publication, Radio, Film and Television said on its website that the requirement is designed to "prevent vulgar content, base art forms, exaggerated violence and sexual content in internet video having a negative effect on society", Reuters reported.
However, commentators are also likely to view this as another way for the ruling Communist Party to crack down on anti-government sentiment online.
The Chinese use microblogging sites like its own Twitter-alike Weibo and internet video sites like Youku and Renren to post critiques of the government with evidence of problems like corruption and abuse by government officials shown in videos and images.
China has already brought in real-name registration rules for when its people way to buy SIM cards of mobile phones and to sign up for Tencent's WeChat mobile messaging app and microblog, although these have proved difficult to effectively implement. ®