Your squirty insecticides make bumblebees SHRINK, warn boffins
Pyrethroid pesticides slow bee growth - with possibly fatal results for hives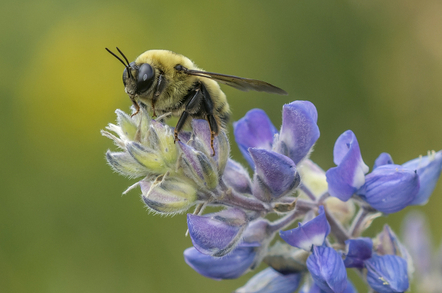 Bumblebees could be shrinking because of exposure to a widely-used pesticide, according to new research.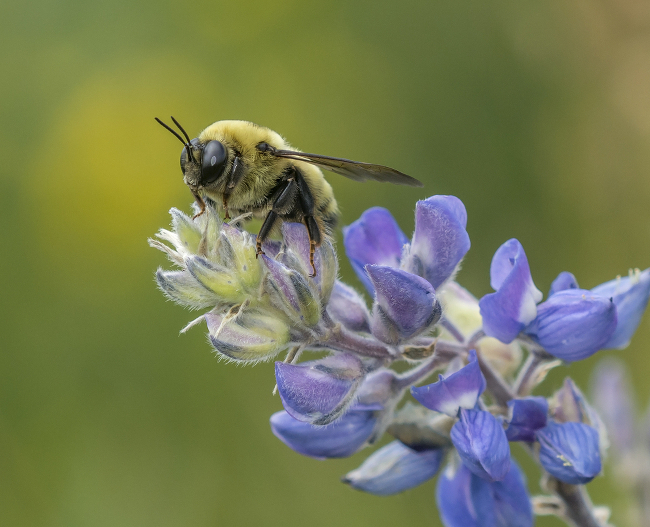 Boffins from the Royal Holloway University in London reckon that running into the pyrethroid pesticide - used on flowering crops to prevent insect damage - all the time could be causing individual worker bees to grow less and hatch at a smaller size.
"We already know that larger bumblebees are more effective at foraging," said researcher Gemma Baron. "Our result, revealing that this pesticide causes bees to hatch out at a smaller size, is of concern as the size of workers produced in the field is likely to be a key component of colony success, with smaller bees being less efficient at collecting nectar and pollen from flowers."
The scientists tracked bee colonies over a four-month period, weighing the bees on micro-scales and recording their size as well as monitoring the number of queens and males produced. The study is the first to look into the impact of this kind of pesticide across the entire lifecycle of bumblebees and is to be presented at the Bee Health Conference in London this week.
Bumblebees and other bee species are essential to the food chain and scientists have devoted a lot of studies to determine whether the chemicals used in farming could be contributing to the species' decline.
The EU currently has a moratorium on neonicotinoid pesticides, which the researchers said could lead to an increase in the use of other kinds of insect repellent, including pyrethroids.
"Our work provides a significant step forward in understanding the detrimental impact of pesticides other than neonicotinoids on wild bees," said Dr Nigel Raine. "Further studies using colonies placed in the field are essential to understand the full impacts, and conducting such studies needs to be a priority for scientists and governments."
The study, "Impact of chronic exposure to a pyrethroid pesticide on bumblebees and interactions with a trypanosome parasite", was published in the Journal of Applied Ecology.