Probe of Hollywood-Euro Pay TV contracts: What happens next?
European Commission looks to protect consumer rights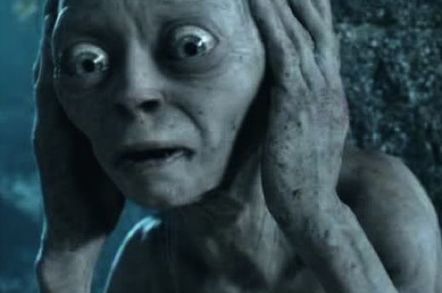 Analysis By now the dust has settled on Monday's statement by the European Commission that it will investigate the licensing agreements between the major US Hollywood studios and their European broadcasting counterparts, targeting the exclusive nature in any given European country. But what is the likely outcome?
This is the kind of investigation that is unlikely to have any implications outside of Europe, unlike most antitrust investigations in Europe, which usually require a universal behaviour change. But given this is due to the single collective competitive nature across a politically joined-up continent, it is unlikely to spread in its application.
The first thing to remember is that when the European Commission says it is investigating you, it almost always concludes that you are doing something that is not ideal, and demands either a financial fine or a change in behaviour or both. The aim of all such antitrust actions is to promote fair competition across Europe on behalf of the consumers – not the companies involved.
The key here is that the European Union wants its native broadcasters to compete with one another, so that somehow Sky in the UK can compete with Canal+ in France.
Here at Faultline we're not so high-minded as to agree with the EU on that score and think that promoting competition within a given country is more important right now. We think that local providers would proliferate if they had access to content, and that the inflection point of Over The Top video delivery is an ideal moment in the industry for this to happen.
And to do that, local businesses in a single country, if they had similar access to content, might set up successful OTT rivals to the established pay TV operators.
But the European Commission sees that as the role of local regulators – both communications regulators and financial regulators – and so while it is not concerning itself with the fact that BSkyB in the UK got an okay from the UK Competition Commission over having 18-month-long exclusives with Disney and Sony, it IS concerning itself with the fact that these exclusives prevent French rivals from building a UK customer base by showing these self-same films, whether that's in English or French.
This kind of move is designed to open up pay TV competition for the benefit of consumers, for which you should read "cheaper services." BSkyB has a long history of confusing the two issues – content ownership, like exclusive sport and movie rights, and pay TV subscriptions.
While it is has been okay for Sky to have exclusive content, that content is exclusive to one or more of its channels and those channels should not be limited to Sky's pay TV platforms and used to blackmail everyone into buying Sky TV service. The solution so far, both in the UK and in a number of other countries, has been to say that these channels must be wholesaled to BSkyB rivals and at reasonable prices so that they can make money.
Next stop: The movies
So Sky Sports is now sold by BT and other UK TV services like Virgin. Next stop are the movies to sort out. Back in May after a two year battle, the UK Competition Commission ducked a decision that Sky had monopoly control of TV first run movies, and used the fact that Netflix and LoveFiLM were launching OTT services in the UK to say this was not a monopoly. So the result is that Netflix has to grow its customers with 18 month old movies, while Sky protects its own service and adds OTT versions, with access to a lower number of recent blockbusters.
In any other country, if a single supplier held 66 per cent of the pay TV market share and 40 per cent of total TV homes, it would be under strict competitive review constantly. The telecommunications regulator Ofcom could see that warranted blood, but the Competition Commission changed its mind at the death and let it off the hook.
The same kind of movie control is exhibited in France by Canal+ and that already spreads its favours (and channels) widely over its own CanalSat distribution channel and the four major French IPTV-based ISPs.
It is the same situation in movies as it is in sports – the individual owners of the content want cosy deals that allow them a large upfront payment, and as a result they leave a lot of distribution on the table with the company that agrees to distribute it.
But for as long as Sky can continue to keep all of its movies exclusively and does not have to share those movie channels with rivals, it can artificially hold pay TV prices up in the UK, while Canal+ can does the opposite and demands that its movie channels are distributed on every pay TV medium in France.
The investigation names US film studios Twentieth Century Fox, Warner Brothers, Sony Pictures, NBCUniversal and Paramount – which distribute perhaps 95 per cent of all US produced movies which are sold internationally – and their routes to market as European pay TV broadcasters - BSkyB, Canal+, Sky Italia, Sky Deutschland and DTS of Spain, a distribution subsidiary of Prisa which also runs the Spanish Canal+ satellite service.
The Commission will investigate whether contract provisions between the two sides prevent broadcasters from selling their services across borders – which of course they do, since this is banned in the contracts. This all relates back to an incident in the UK, where a version of a Sky sports channel was diverted by an English public house, from Greece, where it was far cheaper. After Sky sued, the pub won a number of victories, although ultimately could not keep the content.
The UK pub landlady Karen Murphy took on BSkyB by screening premier league football to customers via a Greek satellite service and a UK court gave its initial unfavourable ruling over the case in 2011.
The Murphy saga began in 2006 when she decided that £8,400 ($13,000) a year was an exorbitant sum to pay for rights to screen EPL games in her Portsmouth pub. So instead she took out a sub with Greek satellite broadcaster Nova for just £800. She was quickly sued by both the EPL itself and by broadcasters Sky and ESPN, which at the time had paid £1.8 billion between them for live rights to games over a three year period.
As a result she ended up paying almost £8,000 in fines and costs before deciding to take her case to the European Court of Human Justice (ECJ), which came to a mixed and somewhat confused verdict. This culminated in the final UK High Court verdict in February 2012 which sanctioned use of a decoder to bypass restrictions over accessing rights protected from pay TV services based abroad, but allowed in this case the EPL to retain control over certain aspects of a broadcast.
That leaves Europe with a precedent which says that as long as the primary rights holder (the sports league) does not suffer, then the pay TV companies cannot limit their content within the EU. And with that precedent up its sleeves, the European Commission is now seeking the same outcome for movies.
It conducted a fact-finding investigation in 2012, and will now look at whether absolute territorial protection for movie distribution is an infringement of EU antitrust rules. The outcome is almost certain to be "yes," with changes needing to be made to studio contracts.
The neat thing about this approach is that if the movie rights can be sold outside a single country, they might appear MORE valuable and the studios might want to charge more for Europe wide rights, but at the same time, since a rival may deliver the same movie, they may also appear to be worth LESS because they are not really exclusive.
In the end, single EU-wide licensing is where this move is headed, with a single price for it. If this can be achieved without the studios suffering financially, then more people can enjoy the content from more sources. It will also mean that OTT companies like Netflix can purchase such a licence and compete on an equal footing with local broadcasters.
The desired outcome is that more people can watch more movies, potentially on cheaper services, but without companies like Sky getting rich off it, and without the US studios unduly losing revenue.
The Commission has informed the companies and the competition authorities of the Member States that it has opened proceedings in this case and while there is no legal deadline to complete inquiries, this will likely come to a first verdict this year, one that may well be protested and appealed up through the courts.
Joaquin Almunia, European Commissioner for Competition, said, "If you subscribe to a pay TV service in Germany and you go to Italy for holidays, you may not be able to view the films offered by the service on digital devices."
More pertinently if you live in France and want to subscribe to a Spanish-speaking service, you may not be able to get it at all if there is absolute territorial exclusivity.
Copyright © 2014, Faultline
Faultline is published by Rethink Research, a London-based publishing and consulting firm. This weekly newsletter is an assessment of the impact of the week's events in the world of digital media. Faultline is where media meets technology. Subscription details here.