Brocade flogs adapter biz to QLogic: Are they cutting losses or pleasing investors?
$40m/yr isn't a bad revenue stream from one division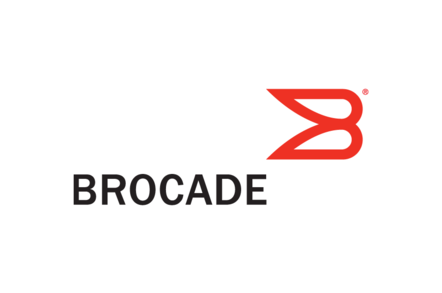 Late last week data networking gear firm Brocade announced it was selling its Ethernet and Fibre Channel adapter business to QLogic for an undisclosed sum.
The storage networking host bus adapter (HBA) market was entered by Brocade in May 2007 with both iSCSI adapters and HBA products.
The HBAs were marketed with messages suggesting Brocade Fibre Channel SAN switches and directors worked better with Brocade HBAs from an end-to-end SAN networking perspective. That was never enough to dislodge the more-or-less equal pair of dominating FC HBA kingpins Emulex and QLogic, and, with FC standards being strict, there was no real way Brocade could prove any significant technological advantage.
It's now selling its HBA/CNA (Converged Network Adapters) to QLogic so that it can, it says: "focus on meeting the data centre networking needs of customers through next-generation fabrics and software defined networking - the two critical building blocks for modern data centres."
It will work with QLogic to develop Gen 6 32Gbit/s Fibre Channel products, the market currently transitioning to 16Gbit/s FC.
There's also a marketing alliance agreement to help push 32Gbit/s FC SAN concerns, with 32gig products expected to hit the streets in 2016, according to Aaron Rakers, MD of analyst outfit Stifel Nicolaus.
Brocade states: "Financial terms are not material to either company's business and will remain confidential." Rakers says Stifel Nicolaus has "estimated Brocade's network adapter revenue in the $30m-$40m range on a trailing 12-month basis."
The Brocade products going across to QLogic include:
Brocade 1860 Fabric Adapters
Brocade 815/825 and 415/425 Fibre Channel Host Bus Adapters, or HBAs
Brocade 1010/1020 Converged Network Adapters, or CNAs
HBA and CNA mezzanine adapters for select OEM partners
Neither company said Brocade staff will be moving to QLogic, the deal involving "the transfer of products, technologies, and resources." "Resources" is an ambiguous term and could include human resources – i.e. people.
Ken Cheng, Brocade's CTO and veep for corporate development and emerging business, talked of the transaction driving "better value for our shareholders". Brocade has been under assault by activist investor Elliott Management.
Elliott Management and Brocade
Elliott first entered Brocade's stockholding affairs in August 2011. It had sniffed out under-valued assets after Brocade's results drifted south. At that time Michael Klayko was Brocade CEO. There were rumours swirling around then that Brocade had been trying to sell itself – and such rumours continue to the present day.
Klayko retired from the Brocade hotseat in January 2013, with Lloyd Carney, the boss of Oracle, acquiring virtualisation biz Xsigo and becoming CEO in his stead.
The big challenge was returning Brocade to profitable growth against a background of a maturing FC market . Ethernet was seen as the growth market but FCoE, the attempt to have Fibre Channel storage networking traffic carried over Ethernet, had stalled and there were enormous competitors, like Cisco, in the general Ethernet switch market. Nevertheless, Brocade was making progress.
There was never any public linking of Elliott initiatives at Brocade with Klayko's departure but such CEO replacements have happened in some of the firms in which Elliott has taken a profitable interest, such as:
Compuware
Iron Mountain
Novell
Emulex, which replaced CEO Jim McCluney in July 2013 with COO Jeff Benck. Other hedge funds were involved with alongside Elliott
Riverbed, for which Elliott has mounted a takeover bid
Elliott also has holdings in NetApp.
There is no public admission by anybody that Elliott Management has influenced Brocade's divestment of its adapter business. However, the statement that there is no material financial benefit to Brocade from the deal suggests that the adapter business is not worth that much. Brocade may be looking to get out of an unprofitable business to focus its resources elsewhere – and more profitably.
It has been engaging in cutbacks, with 300 redundancies announced in September last year.
And of QLogic?
QLogic got out of its InfiniBand business in 2012, and sank money into developing its flash cache HBA Mount Rainier technology. The costs of this, plus two years of falling revenues, helped the resignation of CEO Simon Biddiscombe in May 2013.
The company also exited its Fibre Channel switch business in July 2013, removing a point of competition with Brocade.
One effect of the deal will be to grow QLogic's HBA business relative to arch rival Emulex. This will put further pressure on Emulex and its beleaguered board.
Generally the Fibre Channel business is looking brighter. FCoE may be a busted flush, or at least a much delayed technology in its adoption. Unless Server SANs take over a proportion of the SAN networking business or FCoE takes off, increasingly more powerful virtualised servers will need more and more access to SAN-stored data and that should encourage 16Gbit/s FC adoption followed by faster data access 32Gbit/s adoption.
A Brocade FAQ about the QLogic deal says: "Brocade and QLogic will work together, for a period of time, to ensure a seamless handling of orders, shipments, and support during the portfolio transition … QLogic will continue to supply, support and service the current adapter products." ®
Sponsored: What next after Netezza?