Top patent troll sues US regulators for interfering with its business
Claims trade commision actions violate its constitutional rights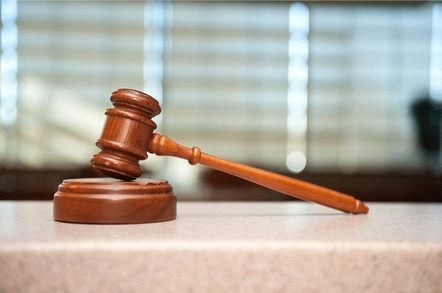 MPHJ Technology, one of the most notorious patent trolls in America, has filed a lawsuit against the US Federal Trade Commission, claiming that the agency's attempts to interfere with its business are in violation of its constitutional rights.
The obscurely named MPHJ is a patent-assertion entity (that's troll to you and me) that demands royalties of about $1,000 per employee from companies that own networked scanners with a "scan to email" function.
By its own admission, MPHJ has so far sent letters to about 16,000 businesses, warning them that their use of such scanners is in violation of its patents. And those are in addition to the thousands of similar letters sent by the previous owner of the patents, a group calling itself Project Paperless.
MPHJ's actions haven't gone unnoticed by government regulators. State attorneys general in Minnesota, Nebraska, New York, and Vermont have taken various actions against the company, ranging from cease-and-desist notices to actual lawsuits, and the FTC has warned MPHJ could face legal action from the federal government.
But in documents [PDF] filed with the US District Court in the Western District of Texas on Monday, MPHJ argues that not only are the state actions against it baseless but that the FTC's interference is actually unconstitutional.
"The relief that is requested by this suit ... is warranted because the actions of the FTC Defendants are in violation of the U.S. Constitution, federal law, the FTC Defendant's jurisdictional authority, and the relevant facts," MPHJ's owner-cum-counsel, the Texas law firm Farney Daniels, wrote in the filing.
Among other things, the suit alleges that the FTC – one of the highest consumer protection and trade regulation bodies in the US – lacks jurisdiction to intervene in MPHJ's patent assertion activities because they "do not constitute acts or practices in or affecting commerce." MPHJ's letters to companies "did not offer any good or service for sale," the filing states.
Furthermore, the suit claims, the FTC can't stop MPHJ from sending letters claiming patent rights, because such letters are protected under its First Amendment right to free speech.
MPHJ also says that the FTC is threatening to take action against it without waiting for an investigation by the federal courts, which it claims is a violation of the federal government's separation of powers doctrine.
The FTC has argued that MPHJ's letters to companies constituted illegal "threats to sue without intent to sue," but MPHJ says the agency has no evidence to support that claim.
Finally, the suit observes that the FTC has threatened to sue Farney Daniels over its representation of MPHJ, which the company alleges is both a violation of its constitutional right to choose its own counsel and an improper attempt by the FTC to regulate the practice of law, which is outside its jurisdiction.
MPHJ is seeking a judgment affirming its right to pursue its patent claims, in addition to reimbursement of all fees and court costs related to the suit.
It may have a tough time making its case, though. On Tuesday, New York State Attorney General Eric Schneiderman announced that the state has reached a settlement with MPHJ that requires it to refund any monies it has collected from New York businesses so far and bars it from further contact with businesses it has targeted previously.
"State law enforcement can't cure all the ills of the federal patent system," Schneiderman wrote in a statement, "but the guidelines established in today's settlement will put an end to some of the most abusive tactics by placing the industry on notice that these deceptive practices will not be tolerated in New York."
Whether the FTC has the authority to intervene at the federal level, however, will be up to the US courts to decide. MPHJ's lawsuit asks for a trial to take place in Waco, Texas. ®
Sponsored: Practical tips for Office 365 tenant-to-tenant migration