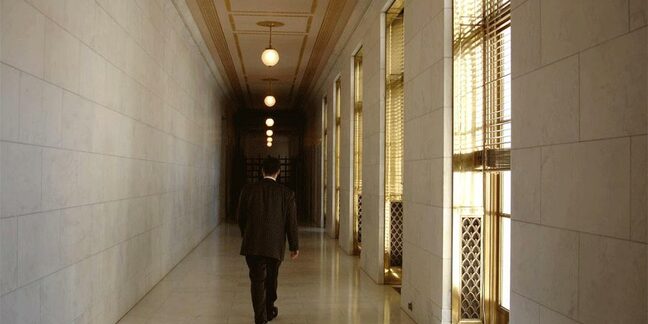 Exclusive The EMEA regional president of internet network operator Level 3 Communications is leaving the company after a year in which the company axed five per cent of its British workforce and 700 employees worldwide.
Chief financial officer Sunit Patel will be serving as interim regional head on top of his usual duties until the firm can find a replacement, which it told The Reg it expects to do in the next few months.
Level 3 let hundreds of staff members go in September last year, when sources told El Reg that the firm had failed to hit its targets in Europe and the UK and customer satisfaction with the company was at an all-time low.
At the time, Heard told employees that "slower-than-expected" revenue growth was to blame for layoffs in the region. September's redundancies were the second round of cuts at Level 3 since the company acquired its rival Global Crossing in 2011. The firm hasn't reported a profit since at least 2008.
In an internal mail announcing Heard's exit, seen by The Reg today, chief exec Jeff Storey said that the company had "refreshed its strategy" in EMEA and would "continue aggressive expansion" of enterprise customers in the region.
"While our results have been mixed over the past couple years, EMEA is very important for Level 3's long-term success and represents a huge opportunity for us going forward," he said.
Level 3 confirmed Heard was no longer with the business, but did not say what had brought about his departure. ®
Sponsored: Webcast: Ransomware has gone nuclear