Apple fails to shake antitrust watchdog loose, receives judge slapdown
Cupertino 'resistant' to court-appointed antitrust overseer, says beak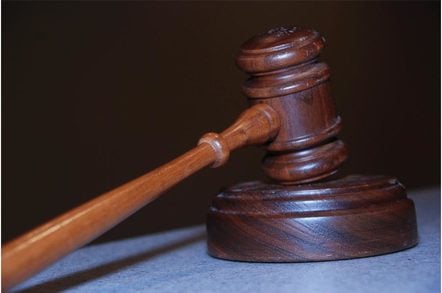 Apple has lost its bid to get rid of the antitrust monitor installed by the court after it was found guilty of conspiring to fix ebook prices.
The fruity firm has complained about the chosen monitor, Michael Bromwich, more or less since he started, claiming that his fees are too high and that he's trying to do far more investigating than the court order allows for.
But District Judge Denise Cote denied Apple's request to axe the monitor pending its appeal of the verdict in the case. In a hearing, she said that she wanted the monitorship to succeed for Apple, according to Reuters.
She also said that there was "nothing improper" about Bromwich's declaration to the court after Apple's complaints about him. The company had alleged that the monitor's writing to the court was evidence of his bias against Apple and part of the reason he should be removed.
Apple's legal eagle Theodore Boutrous said that Apple would be appealing the decision.
Cupertino is angry at Bromwich's attempts to talk to senior Apple staffers, saying that his behaviour "vastly exceeds the scope of the final judgement, which sharply delineates his role". The firm has also called his $1,100 an hour fees "excessive" and accused him of only wanting to extend his investigatory role to help beef up his pay cheque and of being personally biased against the company.
Bromwich has defended himself to the court and complained that he has been having trouble getting Apple to cooperate with him.
Judge Cote said that it was clear that "parts of Apple have been resistant to the monitor performing his duties". As for Bromwich's fees, she said it was hardly surprising that "lawyers get paid a lot of money". She pointed out that Apple's own law firm had a partner on the books with the highest billing rate in the country of $1,800 an hour.
However, the Justice Department told the court that Bromwich was willing to negotiate on fees, so Cote referred that part of the dispute to a magistrate. ®