We told you so: SGI steers Starboard into its port after stormy times
Crashed hybrid array upstart swallowed by HPC biz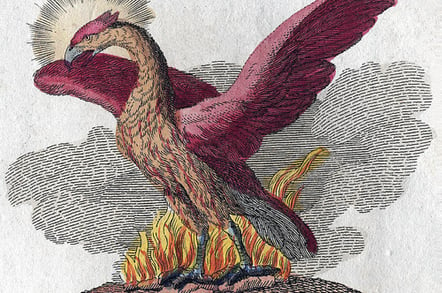 Starboard Storage is now in SGI's port: the word is that SGI has actually bought the crashed remains of Starboard Storage and its hybrid storage array technology.
Starboard was started up by ex-Lefthand Storage (iSCSI array startup bought by HP) personnel. The firm regrettably failed and went under in October last year.
An SGI asset purchase was rumoured in December - and this turned out to be entirely true, according to details from someone who should know.
What we hear is that the purchase of Starboard closed last week. All of the original developers will stay at Starboard's Parsippany, NJ, base but now be working for SGI. SGI is buying Starboard's hybrid block-level architecture (r-pool), which is based on dynamic storage pooling, with caching and linearization algorithms. These were designed from the ground up three years ago.
There's a view of Starboard's failure which says that it was due to the immaturity of the company and product, but not its technology. SGI's purchase would confirm that. The hybrid array storage space is booming and a rejuvenated Starboard should have a good shot at making it big.
Amidst the gloom and doom of Dell's redundancies this is good news. Let's look forward to an SGI Starboard phoenix rising and flying later this year. ®