Dell staffers react to news of 1-in-3 axe dangling overhead
'Is this it? Are you calling to fire me?' Reg-reading sales bods at Dell lift the lid on morale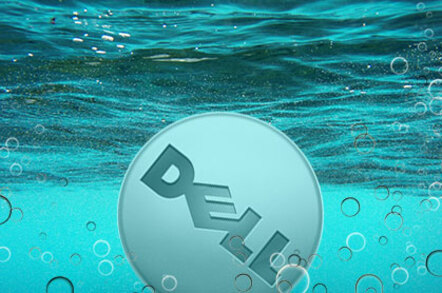 Our readers at Dell have responded to the New Year Dell redundancy stories.
They make worrying reading, illustrating the pressures people are under.
Here's a comment from a Dell Asia Pacific Japan staffer:
In APJ no one knows what the new org is or what is happening to their roles. We are all guessing or we can try for VR (Voluntary Redundancy) and get refused then managed out (it's a manager's call).

Our roles are just pressure to work days nights [and] holidays and commit ANYTHING to get purchase orders. Too burned out [and] overworked to think.
A senior and now ex-Dell sales staffer said: "Speaking with a friend high up in Dell management on the storage side on Tuesday (office of the CTO level), he shared that they are literally spending their days crawling out from under email and picking which teams to fire next. This is not the 'Big one lump' type layoff mentioned in your article – they are [terminating] several teams every week, and the statement was that as 'Sales continue to shrink and we are trying to roll off fast enough to balance it out'."
The Dell storage sales manager added: "Morale is to the point that when my friend calls his direct report[s], the first question is 'Is this it? Are you calling to fire me?'"
An anonymous commentard wrote: "For the past two years, as many as 30 per cent of Dell sales-makers have failed to hit quota quarter after quarter." He opined: "That's not entirely their fault – Dell's hiring and training procedures have been second-rate, resulting in massive groups of salespeople who just couldn't sell complex solutions. I've been through both EMC and Dell sales training and the quality gap is blindingly obvious."
Another wrote: "It shouldn't surprise anyone with all of Dell's acquisitions that there hasn't been a HUGE amount of redundant workforce brought together. It sucks, but the reality is you don't need 8 different sales reps calling into IT departments each with different domain expertise. That's not how IT works anymore."
Tom13 wrote: "It's always tough when your workforce (possibly through no fault of their own) has exceeded the capacity of the market to support it, but that's exactly when the difficult changes have to be made."
Tech Curmudgeon gave us his analysis of Dell's sales organisation changes:
All the sales specialists have been in the process of being moved to the individual BUs for about a year now. Any real marketing people were either moved to the BUs as well, or were whacked. What's left in the sales organisation in the US is the generic account managers, which are/were shifting from named accounts to regional orientation.

Technical sales people were already aligned regionally. Channel management has been going through a quiet revamp for two years. Sales generalists, as pointed out in other comments, press flesh; they know little in the way of value selling or technology. Not entirely their fault - the portfolio is wide. Lastly, there is an across the board shift from build-to-order across all product lines.
He identifies what he believes is a core problem: "Senior management who can establish a strategy but cannot execute to it, and middle management who for the most part are adept turning a crank. When Dell middle management hits a wall, they don't go around it. They pad the wall."
Dell is going through wrenching and brutal changes to become a lean, mean, enterprise IT product selling machine. Can Michael Dell do it? Watch this space. The storage desk here at El Reg certainly wouldn't bet against him. ®
Sponsored: Minds Mastering Machines - Call for papers now open