BT 118 phone number fee howler lands telco giant with £225k fine
Watchdog also says YOU CAN CLAIM REFUNDS FROM BT if you called them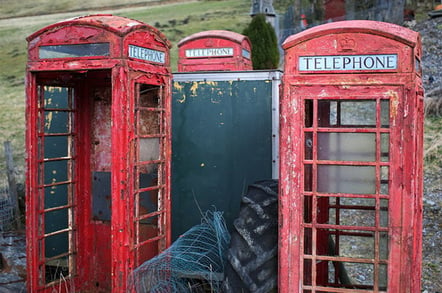 BT has been slapped with a £225,000 fine from Blighty's premium-rate phone line watchdog, after it failed to provide correct pricing details for its 118 500 directory enquiries number.
Some of the 27 complainants, who took their gripes to PhonePayPlus (which previously rejoiced in the catchy name of "Independent Committee for the Supervision of Standards of the Telephone Information Services") between May and September last year, said they had been the victims of "bill shock" because BT had unfairly trailed the wrong prices on its promotional material.
The telecoms giant admitted to the cockup, but claimed - in a statement to The Register - that it hadn't deliberately misled customers.
It said:
BT apologises for the breaches of the Code of Practice which were due to oversights and different interpretations of the code rather than any attempt to mislead customers. We accept that we did not comply fully with the requirement to publish pricing information for 118500 on the cover of The Phone Book. We have revised our processes in an effort to ensure that we do not fall foul of a similar oversight again.
However, the company disputed the regulator's ruling that BT had failed to prominently display its 118 500 pricing details on its website, which were advertised on the one-time national telco's Phone Book.
PhonePayPlus said in its tribunal decision (PDF) that the information was tucked away "at the bottom of the website landing page below the fold".
The watchdog added that BT's introductory message to customers calling its premium-rate number was too long.
BT disagreed with PhonePayPlus's conclusions on both those breaches of its code.
The company told us:
We feel the pricing information on the website was correctly placed so as not to confuse customers and, while the customer message we previously used was a few seconds longer than the guidance recommends, customers tell us they found it helpful. However, we have already introduced a shorter message to customers and rearranged the information layout on the 118 500 website.
BT was not only hit with the £225,000 penalty but also ordered to reimburse, within 28 days, any customers who demanded a refund because of the marketing blunder.
"We have refunded individual customers where they felt they had not had the full information and we are happy to continue to do so in particular cases," BT said.
One complainant said they had received a whopping £81 bill from BT for use of the number. ®
Sponsored: Quit your addiction to storage