Yahoo!, Summly to publish News Digest: An app for Generation-TL;DR
Mayer & Co. reckon you're too
lazy

stupid

busy to click on this link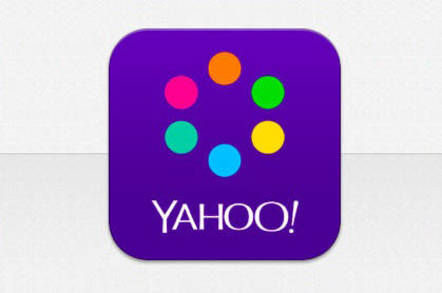 CES 2014 Morning and evening newspapers may be a vanishing breed, but Yahoo! is breathing life into them on the iPhone with the launch of a news summary app for iOS: Yahoo News Digest.
The app is the first fruit from Yahoo!'s acquisition last March of Summly, the news-article summarization app developed by UK teenager Nick D'Aloisio, who bankrolled its development with help from Yoko Ono, Ashton Kutcher, Stephen Fry, and other notables.
The goal of Yahoo News Digest, company CEO Marissa Mayer told her keynote audience on Tuesday afternoon at CES in Las Vegas, is to bypass a complaint familiar to many net news consumers: "tl;dr."
For those Reg readers not familiar with that bit of digital-age shorthand, it stands for "too long; didn't read."
Yahoo News Digest attacks this curse of the short-attention-span news junkie by using Summly technology to summarize multiple news stories into one article. According to D'Aloisio, who shared the stage with Mayer for the announcement, the app "simplifies news and eliminates the problem of information overload and tl;dr."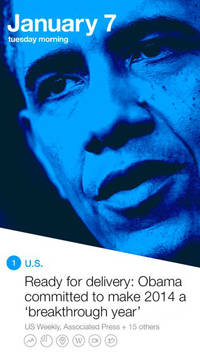 All the news that fits, they'll print
Newspapers, he said, used to provide their readers with comprehensive overviews of the news of the day, but in today's world there's simply too much news to choose from on your mobile device.
Enter Yahoo News Digest, which D'Aloisio says will quickly inform its users about all the need-to-know news of the day, twice a day: once in the morning and once in the evening.
Although Summly tech is at the core of the app, good ol' human ink-stained wretches are involved, as well. "The stories are algorithmically produced, but editorially curated," he said, "demonstrating the perfect blend between technology and journalism."
Whether the blend achieves perfection remains to be seen, but the app also provides links to all of the articles involved in the algorithmic summarization, so if you want a more-comprehensive, newspaper-quality overview of the event being given the digital USA Today treatment, you can dig deeper to the source.
The app works by breaking up multiple news sources into discrete, interactive chunks that D'Aloisio calls "atoms" – text, photos, charts, quotes, maps, videos, tweets, Wikipedia content, stock tickers, and other relevant elements – and reassembles them into a scroll-down set covering the news topic.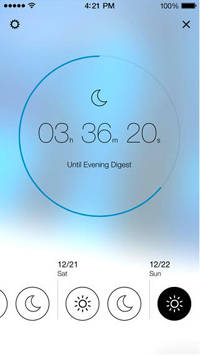 Counting down to the next edition
Each story also receives a short summary, which is presented with the other top stories in a list with color-coded icons by topic area. You're also presented with a display that shows how many of the top stories you've accessed – no, your iPhone won't use eye-tracking to see if you've really read them (yet...) – and rewards you when you've accessed them all with a cheerful, colorful "Done!"
As you might assume, each edition of the Yahoo News Digest's summaries doesn't replace the previous one – you can go back in time to read stories you may not have had time to read in previous editions.
One last feature: "If you really, really love the product," D'Aloisio said during his demo, "you can actually watch a little countdown until when the next digest will be appearing."
Call us fuddy-duddies, but it seems that if you have time to watch a countdown screen, you have time to read more than a brief summary of the days most important news, tl;dr or no tl;dr.
You can pick up a free copy of Yahoo News Digest the iTunes Store here, but as of mid-afternoon Tuesday it was not yet available on the iTunes Store for iOS. ®
Sponsored: Detecting cyber attacks as a small to medium business