Twitter co-founder wraps tentacles around Q&A market, squirts out Jelly
Biz Stone and Bono-backed app relies on, er, GROUP MIND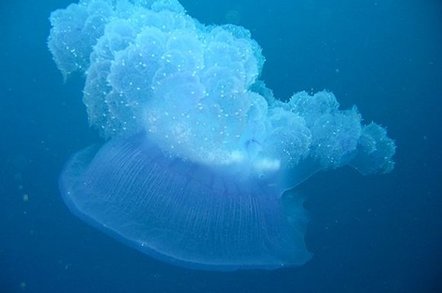 Twitter co-founder Biz Stone launched a search app dubbed Jelly on Tuesday that he hopes will conquer the already packed-like-sardines online Q&A market.
The concept behind the app appears to rely on Facebook and Twitter hive minds.
Stone stopped short of calling it that, however, preferring instead to say that "Jelly is designed to search the group mind of your social networks".
The "free" app, currently only available for Google's Android and Apple's iOS, places a lot of emphasis on photos to allow users to provide more context to a question, Stone said.
Your correspondent installed the app only to find utterly inane queries posted alongside photos on the service. One such example asked: "Do I get another espresso or wait till after lunch??"
Observers have noted that Jelly, which is backed by investors who include U2 frontman Bono and Al Gore, could suffer any number of wobbles given that it has entered a crowded field where it will compete with the likes of Yahoo! Answers and Quora. ®
Sponsored: Webcast: Build the next generation of your business in the public cloud