Indirect proposition: Inside IBM UK software supremo's profit plan
Partners and tackling that PC myth...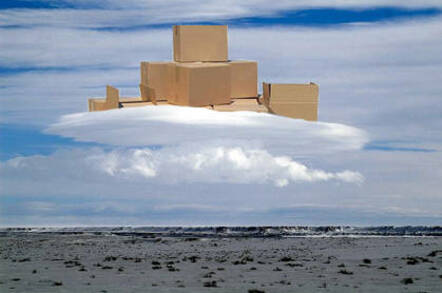 Interview IBM's Stephen Smith shrugs off our suggestion there's more pressure on him now than ever before. And no wonder: he is a man with a profit-generating plan.
Smith is the UK and Ireland head of IBM's Software Group – a unit that's home to some of the biggest names in software, never mind the Big Blue brand itself.
As a whole, the group houses DB2, WebSphere, Informix, Rational, Tivoli and Lotus. By next year the plan is that these products will generate half of IBM's profits.
That's under the mandate of a 2010 roadmap that says "about" 50 per cent of profits will come from software by 2015 – up from 45 per cent now. If it hits the 50 per cent number, software will widen its lead over hardware and the renowned services unit.
The plan also calls for an EPS of $20, meaning Smith's group must also inflate profits for shareholders.
The goal is more remarkable given software accounts for just a quarter of IBM's net sales – 24 per cent. Services are still the big earner, accounting for 56 per cent.
"Listen, there's pressure on us every day," Smith told The Register during a recent interview. "That's nothing new."
Smith, who took post 18 months ago following various senior executive roles at IBM in the UK and Europe, needs to be clever: he's required not just to sell more, but sell more without incurring additional costs. Running the UK and Ireland operation means Smith will be contributing to the overall success of IBM software and systems group, run by executive vice president and group executive Steve Mills in the US.
So what's the plan for extracting a disproportionate amount of profit from his unit?
Partners. Smith plans to sign up more in 2014, whom he hopes will customise and distribute more of software group's products. The idea is IBM can reach more customers working through third parties than it could going direct. Smith calls this switch a cultural change. Also, IBM is hiring and training more people with the "right" skills to make "complex" sales.
Software has become a more profitable venture in the tech business then either hardware or services. Hardware needs to be shipped and stored while prices have gone down, and you can the laws of physics mean you can only sell one unit per customer. Services only grows as you hire more bodies. But the same code can be sold again and again. Also, code doesn't take up shelf space or demand a salary.
And yet Smith faces two major hurdles.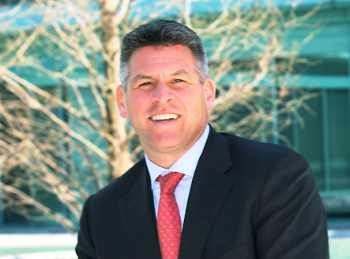 Smith: ROI is more aggressive, but it it's something we relish
One is new entrants: startups like Dropbox and big names like Amazon are turning their attention not just to IBM's traditional enterprise base but are signing up small-and-medium-sized businesses that are important for IBM's growth.
Cloud startups like Dropbox pose a problem because they are viral in their sign-up and billing. This is what has given them a foot in the door at SMBs and the departments of big companies, and resulted in CIOs' business-collaboration platforms becoming based on Dropbox before they know it.
Amazon has started to prove a serious contender in enterprise IT infrastructure. So serious that IBM spent 2013 fighting a US government decision to award a $600m, 10-year CIA cloud hosting contract to AWS.
IBM complained to the US Government Accounting Office (GAO) that Amazon's bid was $54m cheaper and the GAO found in favour of IBM. Amazon took the case to the Federal Court of Claims, which found for Amazon, saying AWS was simply a better cloud.
In the midst of this, IBM is also battling a legacy image problem – the perception that, unlike new entrants, IBM is only suited to "big" customers and that it's relatively slow.
"We are seeing more and more new entrants," Smith told The Reg. "We are having to become more agile and flexible to deal with a plethora of new competitors – competitors we are not used to.
"I still think there's a huge challenge for IBM in being able to communicate the breadth and depth of its portfolio," Smith said. "There's lots of traditionally held views out there that are lost in time... I've met customers who still think we sell PCs and that's a long way from where we are."
For the record, IBM sold its PC business to Chinese manufacturer Lenovo for $1.24bn in 2004, as part of a strategy to move out of low-priced commodity businesses. IBM's decision today looks farsighted as Dell has gone private and Hewlett-Packard struggles to reverse losses at the hands of tablets.
Smith calls the idea that IBM is only for big businesses an "absolute myth", saying IBM's software acquisitions mean there's plenty for SMBs.
Underlying all this is the computing paradigm shift that is cloud. This is a multi-faceted problem, and it's not just the fact IBM faces a new line up of competitors. Cloud poses a particular problem for those making and selling software, companies like IBM and units like IBM's software group.
IBM makes some chunky ol' enterprise software and like others in this field – Oracle and SAP – it's business model has been site licenses and maintenance. IBM's software group has made its money by selling and supporting staples like WebSphere and DB2.
But just as growth is down at Oracle and SAP, so it's falling at IBM.
Sponsored: Detecting cyber attacks as a small to medium business