Shambolic search for new head of EU privacy watchdog halted
Candidates not up to scratch - position will be left vacant from 16 Jan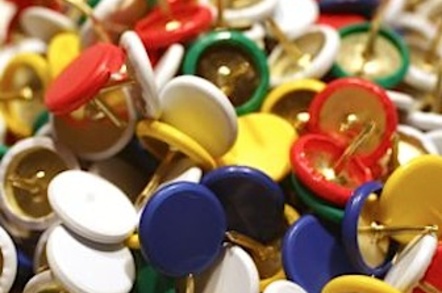 Exclusive A seven-month long search for a new European Data Protection Supervisor (EDPS) has ended chaotically, after five candidates who were shortlisted for the job failed to meet Brussels' strict criteria, The Register has learned.
It means that the posts that are currently held by Peter Hustinx and his deputy Giovanni Buttarelli will be left vacant come 16 January when their mandate is expected to expire, unless the pair agree to stay on for longer.
The European Commission - which has involved the European Parliament and the Court of Justice in the selection process for the EDPS and assistant successors - first advertised the roles in late July last year.
Towards the end of 2013, concerns were privately expressed by the parliamentary civil liberties' chairman Juan Lopez Aguilar who sent a letter to the Commission, according to a source familiar with the situation.
In response, vice president Maros Sefcovic - who deals with administration issues within EU institutions - admitted to the MEP that the candidates were not up to scratch, despite a stringent selection process that involved a panel chaired by two director-generals, the ECJ's registrar and senior members of the 28-member bloc's parliament and council.
Sefcovic said, in a letter seen by El Reg, that a new vacancy notice would be published.
He added:
The coming period will bring many challenges for European data protection, ranging from the highly political to new technologies, much increased public awareness and the need to counterbalance privacy and security needs.

Against this background the committee did not feel any of the candidates displayed the necessary combination of vision with the ability to ensure effective implementation.
On Tuesday, Hustinx expressed "serious concerns" about the absence of suitable replacements at the office he has headed up over the course of two terms for 10 years.
The commission, when asked, declined to comment publicly on the matter.
2014 is seen as something of a crunch year for data protection in Europe with elections coming up. But late last year, Brussels' Justice Commissioner Viviane Reding's effort to rewrite Europe's 19-year-old data protection law took a significant knock, after a key tenet of the proposed rules faced objections on human rights grounds.
The European Commission's vice president, who first tabled the plans in January 2011, had been hoping to see her draft bill - which has already undergone around 4,000 amendments - passed before May this year.
Reding's office, when quizzed by The Reg, was tight-lipped about the shambolic selection process for a new EDPS. ®
Sponsored: Detecting cyber attacks as a small to medium business