Cygnus space truck poised for blast-off (again) TODAY
Private space station delivery scheduled for today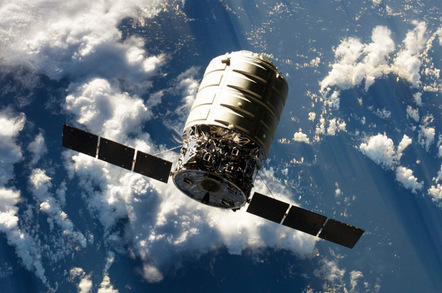 Update 2 All being well, Orbital Sciences Corporation's Cygnus space truck (PDF) will soar heavenwards later today en route to the International Space Station.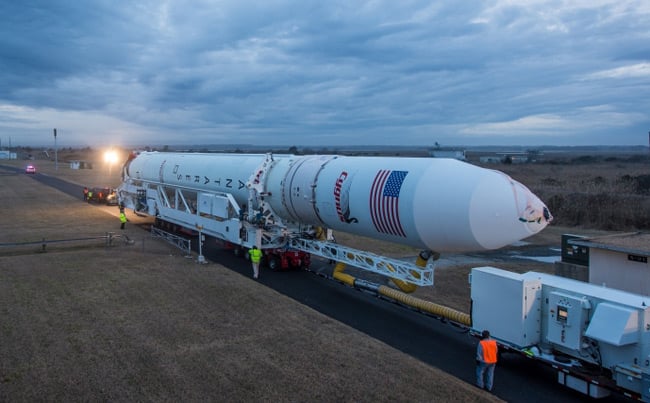 Antares rolls out on 5 January. Pic: NASA/Bill Ingalls
NASA says the weather is "95 per cent favorable" for the Antares lifter to exit the launch pad at Wallops Flight Facility in Virginia at 13:32 EST (18:32 GMT), and has full details here of how you can follow the action during the course of the day. The agency's live coverage of the event starts at 13:00 EST (18:00 GMT).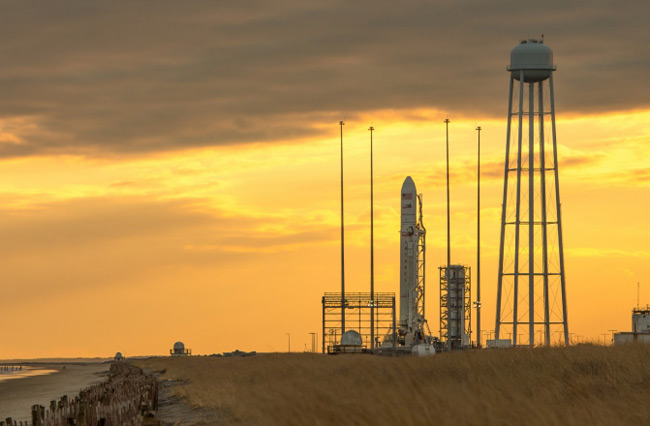 Antares on the launch pad Wallops Flight Facility. Pic: NASA/Bill Ingalls
If successful, the "Orbital-1 cargo resupply mission" - carrying 1,260kg of supplies and science experiments - will mean NASA has two private operators capable of ISS space truck duties. SpaceX's Dragon capsule is already helping to keep the orbiting outpost stocked.
Orbital Sciences' head honcho, David Thompson, said: "Orbital conducted a very successful demonstration mission of the Antares/Cygnus system last September, proving that the company can reliably carry out regularly scheduled operational missions to the ISS for NASA.
"Now our team is focused on executing another flawless launch and in-orbit operation to deliver much-needed supplies to the astronaut crew on board the Space Station." ®
Bootnote
There's more on the motors driving Antares and Cygnus right here.
Update
The Antares and Cygnus launch has been cancelled due to "an unusually high level of space radiation that exceeded constraints imposed on Antares." There's more here.
Update 2
"Orbital Sciences has confirmed it will proceed with a 1:07 p.m. EST launch attempt of the Orbital-1 cargo resupply mission to the International Space Station (ISS) on Thursday, Jan. 9, pending closeout of all remaining pre-launch reviews and tests," says the NASA website. "NASA Television coverage of launch will begin at 12:45 p.m. EST," add America's astroboffins.
Sponsored: Detecting cyber attacks as a small to medium business