Citrix counters Amazon's ambush of virtual desks with Framehawk gobble
Framebuffer-spurting tech is an answer to AWS Workspaces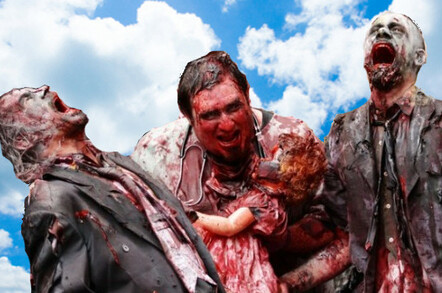 Amazon's launch of virtual desktop infrastructure has already scared the competition into panic buys, judging by Citrix's gulping of thrifty virtual desktop and app deliverer Framehawk.
The buy was announced on Wednesday, and will see Citrix combine Framehawk's tech with the proprietary data delivery HDX [PDF] component of Citrix XenApp and XenDesktop.
What Citrix's release doesn't stress is that the reason for the buy is to gain access to the proprietary Framehawk Lightweight Framebuffer Protocol (LFP), which is the startup's answer to the PC-over-IP (PCoIP) Teradici protocol that Amazon uses under license for its Workspaces VDI tech.
Framehawk's technology gives sysadmins a way to deliver traditional desktop apps to mobile devices: the software is loaded into a secure container and stored either in an enterprise-controlled data center or an off-site cloud service. An encoder pulls pixels from the virtualized app's framebuffer and squirts them into a thin-client's display over LFP.
"This architecture introduces an active 'fire break' between the public mobile networks and sensitive enterprise content because there is simply no means for the mobile device to access raw secure data," Framehawk said in a FAQ document.
The company's tech can also add things like touch functionality to desktop apps for easy fiddling on fondleslabs.
"The addition of Framehawk's technology to the HDX portfolio enables Citrix to continue to lead the industry in delivering a powerful virtual desktop and application experience," said Citrix senior veep Sudhakar Remakrishna in a canned statement.
Citrix's buy comes months after Amazon announced Workspaces – a cut-price virtual desktop infrastructure tech that can serve a low-end Windows 7 image (running on Windows Server 2008 R2) down to desktops and handheld devices. Workspaces also imbues apps with a few touch features as well.
Though Amazon is tightlipped about the delivery technologies used by Workspaces, it does say that apps are delivered by a PCoIP protocol from a company named Teradici, which also transmits pixels across IP networks.
Though Citrix is trumpeting this buy as enhancing its existing stable of products, it should also be viewed as a "me too" tech acquisition in response to Bezos & Co's juggernaut, which is limbering up to start a rumble in the usually quiet VDI jungle.
Financial terms of the Firehawk gobble were not disclosed. ®
Sponsored: Detecting cyber attacks as a small to medium business