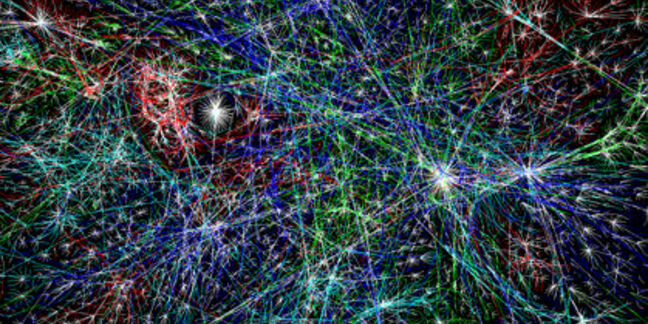 Bosch is the latest of the industrial majors to get on the Internet of Things bandwagon, setting up a new division to focus on devices, software, and expertise to consolidate its sensor-based applications.
Announced at CES (where else at this time of year?), the division will initially focus on sensors in home automation, traffic, transport and logistics. However, with the company also showing off a park-by-app technology it says will debut in 2015, it's pretty clear that the outfit has broader ambitions.
The company says the division will be headquartered in Reutlingen in Germany, with satellite sites in India and China.
Already a serious supplier of micro-electromechanical sensors (MEMS – Bosch says it's the world's largest supplier, delivering a billion devices a year into the auto and consumer electronics markets), the company expects the IoT to give that market a real kick.
Saying that there will be six billion connected devices by 2015, Robert Bosch chairman Dr Volkmar Denner said "new services will emerge that will transform people's everyday lives and open up huge new business opportunities. These services will rely on the smart networking of devices within wider systems."
It's a market he says will far surpass the auto-electronics market, and that of phones and games platforms, to become a third wave of MEMS getting embedded into new classes of device.
"Sensors, signal processing, batteries, and transmitters have become so small, energy efficient, and inexpensive – even as all-in-one units – that they can be used in their billions. And at the same time radio networks are now available almost everywhere," Denner said in the company's release.
Carrying the banner for the new push is a new device, the BME280, which combines sensors for temperature, humidity and pressure in a single package, and the company will also emphasise the green-tech possibilities for its IoT push. ®
Sponsored: Webcast: Simplify data protection on AWS