Justice Ministry to spaff £70k finding out how prisoners like to use ILLEGAL mobes
Cheaper than 'prohibitively expensive' jamming gear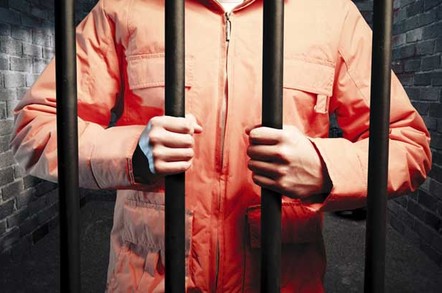 The UK's Ministry of Justice is planning to spend up to £70,000 on finding out how prisoners like to use their illegal mobile phones in jail, after deciding that jamming the forbidden mobes would be "prohibitively expensive".
In an advertisement to companies to bid on the research project, which is due to kick off this month, the MoJ and the National Offender Management Service (NOMS) said they wanted to discover how much illicit mobiles were used for criminal activity and how much they were just for contacting prisoners' families.
NOMS said that last year nearly 7,000 illegal phones and SIM cards were found in English and Welsh prisons. The service wants to stop criminals from using mobiles, particularly when they are used to commission violence and organised crime, to harass victims outside the jail or to organise drug supply and bullying within prison walls.
In the tender document, the service said that the research project could help it to understand how many phones were being used in potentially dangerous ways "at a time of scarce resources".
"The aim of the study is to further the understanding of what drives the demand for illicit mobile phones by prisoners and to help identify potential effective ways of preventing their usage (excluding prohibitively expensive solutions such as mobile phone blockers)," the document read.
It added that the effort and resources put into finding mobiles in prisons varied from jail to jail, but a net increase in resources to root them out wasn't going to be feasible.
The tender suggests that the winning research firm consider talking to inmates from at least 15 prisons as part of the study, including some prisoners from overseas for an "international perspective". ®