Gorilla Glass fights dirty, dirty germs with antimicrobial coating
Ionic silver surface will help to keep fondleslabs clean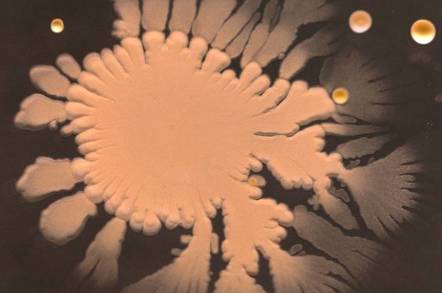 Germophobes rejoice (but don't high-five, that would be unsanitary). Corning has unveiled an antimicrobial version of its Gorilla Glass line.
The company said that its glass display covers will sport an ionic silver coating which will kill off any potential build-up of harmful bacteria and fungi. Corning said that the coating has been registered with the US Environmental Protection Agency.
"Corning's Antimicrobial Gorilla Glass inhibits the growth of algae, mold, mildew, fungi, and bacteria because of its built-in antimicrobial property, which is intrinsic to the glass and effective for the lifetime of a device," boasted Corning Specialty Materials general manager James Steiner.
"This innovation combines best-in-class antimicrobial function without compromising Gorilla Glass properties."
The company said that the coating is able to resist contamination over far longer periods of time than conventional cleaning sprays or wipes and will help to prevent the spread of germs across shared devices. The release should be welcome news to germ-weary users who are weary of sharing devices, such as touchscreen kiosks and consoles, which are used by strangers.
The presence of germs on touchscreen devices has been noted before by researchers. A 2012 study by the University of Arizona found that on average, a mobile phone touchscreen houses more germs than a public toilet seat and when shared, devices can serve as means of transmitting illnesses.
Beyond placating the germ-obsessed fondleslab owner and cleaning up public kiosks, the antimicrobial glass could have very practical applications in areas such as healthcare, where touchscreen devices such as tablets are increasingly seeing use by practitioners as a means for transporting and managing patient records.
The company said that it will be working with OEMs to develop and deploy devices using the antimicrobial surface. Prototype units are being demonstrated by the company and its partners this week at the CES conference in Las Vegas. ®
Sponsored: Your Guide to Becoming Truly Data-Driven with Unrivalled Data Analytics Performance